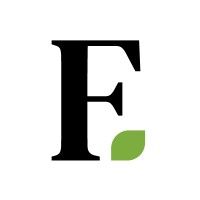 Fresh Equities
Fresh Equities provides access to listed capital raises for institutions, family offices and high net worth individuals. We participate in more than 400 transactions a year across all sectors and sizes, offering investors more choice and issuers greater awareness. 


We saw an endless number of quality, engaged investors missing out on offers because they were on the wrong list on the right day. There are high-conviction investors in the market for every company, but they don't always have the right networks.


We started Fresh to help these investors - from institutions to individuals - get broader access to companies they care about. 


By centralising access to capital raises and working with companies to deliver insights, we ensure that every investor makes it onto the right list at the right time.

Why use Fresh?
More access, no more accounts. Use your existing brokerage account - full service or online - to settle offers accessed through Fresh.
Fair access and allocation. We publish our access and allocation policy and stick to it - you will never have to wonder if you're being treated fairly at Fresh, because you always are. 
We are always on your side. Leave it to us to connect you with the companies you care about. We will be there to make sure you are on the right list at the right time.
Be part of something. Investing in a capital raise means your money is going directly to the company and helping to fuel their growth. 
About Fresh Equities
Office address
388 Bourke Street, Melbourne CBD, VIC, 3000
Company size
11-50 people
Founded in
2017
Markets