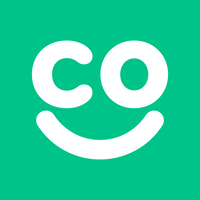 DevOps Engineer at HappyCo
Apply to HappyCo
Want to join a high-performing and rewarding environment? Help us continue building on a modern stack using advanced DevOps principles and processes?? All while working with some of the best in Adelaide?!? Then read on!


We're looking for a DevOps Engineer to work with our Software Engineers in building and delivering delightful software in a high-functioning team environment. You'll need excellent interpersonal skills as you work directly with both individual engineers and across the team, presenting new techniques and tools.


If you're a software developer who has a keen interest and some history in IT system operations, or are from an IT system operations background with some development experience, then this role could be for you.


We're looking to expand the capacity of the team to be able to cope with an expanding product suite with a larger user base, as well as supporting the internal needs of a growing SaaS business.


HappyCo builds mobile and cloud solutions to enable real-time operations for the property management industry, for a user base primarily in the US.


Candidates must have the right to work in Australia. The position is based in Adelaide; we are unable to support relocation for Australian-based candidates at this time.


Responsibilities


A DevOps engineer should be able to show the capability and knowledge required to deliver against these responsibilities.


Strategic Responsibilities


Lead the creation of tooling to continually improve the development experience and velocity.
Manage the delivery and operations of the product infrastructure to ensure it meets organisational needs, including delivery reliability, functionality and security.
Assist in the creation and improvement of software development process and quality assurance activities in order to improve product quality.
Provide coaching, mentoring, and expertise across multiple teams and stakeholders.

Daily Responsibilities


Manage and maintain the product infrastructure, improving scalability, and assisting and facilitating improved deployment.
Manage and maintain the development pipeline - build tooling, CI, and automation.
Implement new tooling and infrastructure configurations to improve development experience and velocity.
Reviews and provides feedback as an authority, ensuring development standards are performed consistently in line with organisation standards
Fully participates in and provides feedback on the company's software development methodology, driving improvements as assigned.

Qualifications and Experience


Relevant tertiary qualifications (e.g. Bachelor/Grad Dip. Science/Computer Science/Software Engineering, IT Certification or similar) or equivalent practical experience.
Either

Demonstrated ability and broad experience in software development, and a keen interest in operations, or
Demonstrated ability and broad experience in operations, and proven development experience.

Knowledge of DevOps principles, and experience with software development and quality assurance processes.
Preferably knowledgeable in or familiar with

Linux
GCP, Kubernetes and containerisation
PostgreSQL
Jenkins and Groovy or other scripting languages
Bazel

Personal Attributes / Qualities


Positive work attitude and keen to learn.
Clear spoken and written communication skills and the ability to interact professionally with a diverse group of clients and staff.
Values quality technical outcomes that meet team needs.
Able to work both independently and with a team.
A constructively critical thinker.
HappyCo is a proud equal employer and an affirmative action employer. We're committed to providing equal employment opportunities regardless of race, colour, ancestry, national origin, religion, sex, sexual orientation, gender identity, age, marital status, disability, or veteran status.


A note to recruitment agencies: please don't reach out to us about our roles--we've got it covered. We don't accept unsolicited agency resumes and HappyCo is not responsible for any fees related to unsolicited resumes (unless you are interested in this role...). Thanks!
Apply to HappyCo
More jobs at HappyCo
About HappyCo
Office address
18-20 Grenfell Street, Adelaide CBD, SA, 5000
Company size
51-200 people
Founded in
2011