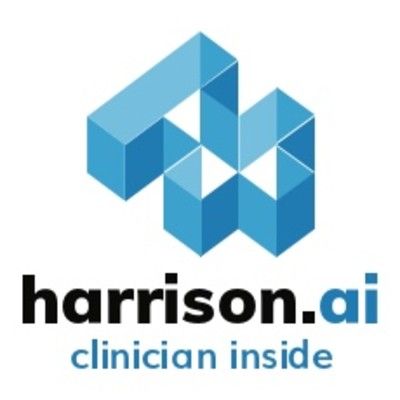 Applied AI Scientist at Harrison.ai
Apply to Harrison.ai
Reporting to the Head of Applied AI, the role of Applied AI Scientist is responsible for translating the latest technology in the field of artificial intelligence into AI-as-a-medical-device products. Our AI Engineers work in dynamic development teams collaborating with Software Developers, Testers, Cloud DevOps Engineers, Integration Engineers and others. We're looking for a self starter and results-driven person like you whose passion for learning can be seen through the adoption of new tools and best practice. As part of our R&D team, in return we offer you the unique opportunity to make a direct and meaningful impact on the lives of patients and their families.

What you'll do:


Implement and evaluate new model features, with a focus on putting modern machine learning into production;
Optimise approaches for accuracy, deployment and rapid experimentation;
Follow agile methodology and software engineering best practice, focussing on test-driven development, rapid prototyping, validation and iteration;
Provide regular technical and other progress reports relevant to projects, and ensure all progression is properly documented;
Engage with the literature to benchmark against and adopt state-of-the-art techniques and algorithms;
Contribute to research submissions, evaluating clinical effectiveness and demonstrating Harrison's world-class research capability; and
Contribute to a culture of excellence - helping to solve problems as they arise, instil a culture of best practice, integrity and agility, as well as champion the Harrison mission internally and externally.

What will help you succeed:


Solid experience working in an ML engineering role or other ML role, working closely with software development teams;
Extensive experience with Python, Tensorflow and Keras;
Honours or higher academic qualification in computer science, and/or strong quantitative grounding and equivalent software engineering work experience; and
Portfolio of Kaggle or other ML projects. 

Nice to have (but not essential):


Experience with healthcare data and solutions;
Practical experience in building, deploying and testing ML models in a product development context using software engineering best practices;
Experience with AWS cloud development, edge deployment, and/or computer vision and natural language processing; 
Experience with a range of AI tools and techniques;
PhD in ML or equivalent research experience; and
Kaggle competition master (ranked in top 1%). 

Why you'll enjoy working here:


Do work that matters - we are pioneering innovative and cutting edge AI technologies, applying it across the healthcare and medical imaging sector in order to help make real, positive impact on patient outcomes and lives.
Grow your career with us – as an Applied AI Scientist, you'll be given a high degree of autonomy to make your mark in this role. In addition, we are big believers in lifelong learning and will support you to cross-skill in whichever direction you may choose to enhance your career.
We're a start-up with a unique culture - with fun team activities and inclusive social events, we celebrate achievements and take immense pride and accountability for the work that we do, the impact we have.  
Flexible working hours - we value work-life balance. We are also open to making this role fully remote if desired (based in either Melbourne or Sydney).
Competitive salary - plus employee share options.
Beautiful office space - located in the heart of Sydney's CBD at Wynyard. Note: due to COVID-19, our office remains open although we are currently working remotely.

What's next?
Thank you for considering this opportunity with us! If this role is of interest to you, please apply now and we'll look forward to reviewing your application shortly.
Apply to Harrison.ai
More jobs at Harrison.ai
About Harrison.ai
Office address
60 Margaret Street, Sydney CBD, NSW, 2000
Company size
11-50 people
Founded in
2015