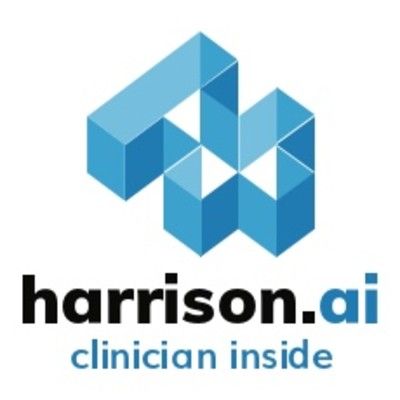 Channel and Partner Manager at Harrison.ai
Sydney, NSW and Remote
Apply to Harrison.ai
We're problem solvers, driven by a simple desire to do work that matters. We're constantly evolving ourselves and leveraging the latest AI technologies to create elegant, innovative solutions across the medical imaging sector.
Annalise.ai
is a global MedTech company headquartered in Sydney, formed through a unique partnership between
Harrison.ai
and Australia's largest medical imaging service provider, I-MED Radiology Network. Leveraging our diverse and extensive medical imaging dataset,
Annalise.ai
is developing tools to assist Radiologists by seamlessly integrating into their current workflow to provide diagnostic support. Our suite of comprehensive AI-solutions will support radiologists during their end-to-end process of imaging interpretation. 
About your role
We are in an exciting phase of rapid growth at
Annalise.ai
and as we continue to grow, we are looking for a technically astute Channel Partner Manager to help lead the planned expansion of our company and our global sales strategies as new products are brought to market. 
Reporting to the Chief Commercial Officer of
Annalise.ai
, this role is primarily responsible for the design, planning and delivery of our sales and business development strategies to help drive strategic growth across our brand and long-term profitability. As part of our newly formed Sales team, this role will see you collaborate and build strong relationships across a wide range of internal and external stakeholders. This includes working closely with our presales solution team and Business Development Managers in other regions.
In joining our exciting, agile and fast-growing company – you will be given the autonomy and rare opportunity to truly make your mark on our commercial sales evolution, helping us to establish ourselves globally with a strong client base. With our growth plan becoming more sophisticated through new product launches worldwide, with scale comes new problems and new challenges to solve - and so you are not just thinking about what we need to do now, but also you are dreaming about what
Annalise.ai
will look like years from now. In doing so, your role as Channel and Partner Manager will be vital in helping us achieve our goal of scaling medical predications globally to improve patient outcomes and make a positive impact for the world.
Note: for this role we are open to considering anyone based remotely within Australia or Singapore. 

What you'll do:


Create and implement strategic sales and marketing plans that successfully achieve business objectives;
Provide sales objectives by forecasting and developing quarterly and annual sales quotas for the region;
Project expected sales volume and profit for existing and new products;
Develop and maintain positive relationships with key channel and partner organisations, including negotiating and closing on major contracts;
Provide strategic input and direction for navigating the market;
Liaise with product teams and product owners to provide market feedback and inputs;
Develop and maintain a quantifiable and qualified pipeline and meet and exceed Bookings target within assigned region;
Work closely with the leadership team within the assigned regions to develop plans, and monthly measures for sales;
Assist the Chief Commercial Officer to develop documented strategy and plan for marketing and sales for the region; and
Establish and maintain key functional relationships with luminary and strategic channel and partner accounts within assigned regions.

What will help you succeed:


Extensive experience selling into public sectors, healthcare networks, radiology services;
Experience in radiology, PACS systems, imaging analytics and relevant clinical knowledge;
Proven experience in managing channel sales across the assigned region.
Strong experience with executing channel and partner development from initial engagement to onboarding;
Client/customer facing professionalism – listening, ability to ask insightful questions, build consensus, advance opportunities to next level;
Ethics and experience in a structured/regulated sales organisation;
Highly developed communication, negotiation and interpersonal skills.
Results driven and with high customer engagement and relationship building skills; and 
Available to travel up to 25% of the time as required.

Nice to have (but not essential): 


Experience with radiology AI products.
Existing network of decision makers and executives within the channel and partner vendor landscape; and
Experience with establishing sales objectives by forecasting and developing annual sales quotas for regions and territories - projecting expected sales volume and profit for existing and new products.

Why you'll enjoy working here:


Do work that matters - we are pioneering innovative and cutting edge AI technologies across the medical imaging sector to help make a real, positive impact on patient outcomes and lives.
Flexible work - we value life at work and life outside of work! Plenty of flexible and remote work options available with us. Note: for this role we are open to considering anyone based remotely within Australia or Singapore. 
Grow your career with us – you'll be given a high degree of autonomy to make your mark in this role. In addition, we are big believers in lifelong learning and will support you to cross-skill in whichever direction you may choose to enhance your career.
We're a start-up with a unique culture - with inclusive social activities, wellbeing initiatives and collaborative team events, we celebrate achievements together and take care of our people.
What's next?
Thank you for considering this opportunity with us! If this role is of interest to you, please apply now and we'll look forward to reviewing your application shortly. 
Apply to Harrison.ai
More jobs at Harrison.ai
About Harrison.ai
Office address
60 Margaret Street, Sydney CBD, NSW, 2000
Company size
11-50 people
Founded in
2015