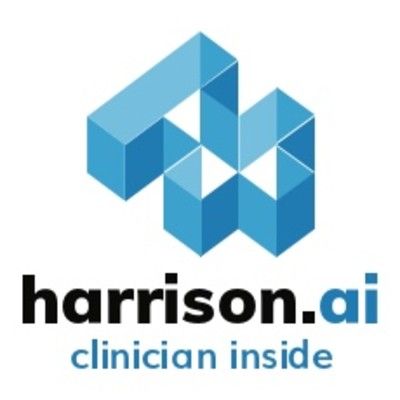 Head of People and Culture at Harrison.ai
Apply to Harrison.ai
We're a team on a mission, to make health equity a reality by radically democratising access to quality care. Our mission is bold and ambitious, and it's one that is shared by our team who shares our values - to imagine more, do it right and be brilliant together. To achieve this, at
Harrison.ai
we've brought together a talented team of AI/ML scientists, clinicians, engineers (and many more!) who focus on combining the ever-growing computing power of machines, with the best medical expertise, to create comprehensive AI products that will positively impact millions of patient lives at scale.  
About your role


Reporting to our Chief Operating Officer, as Head of People & Culture you will be an integral member of our team and hold responsibility for delivering innovative, engaging and impactful people strategies across the organisation.  You will partner with senior leadership to understand company goals and design a roadmap that enables us to achieve more by building scalable and inclusive people and culture strategies.
As
Harrison.ai
's growth plan is becoming more sophisticated through joint ventures and new product launches, we are in the midst of experiencing exciting challenges we have never had to solve before.  With scale comes new problems to solve, and so you are not just thinking about what we need to do now – but also you are dreaming about what
Harrison.ai
will look like years from now and building processes that will truly enable us to get there.

What you'll do:


Design and execute on a People Strategy for Harrison.ai and create "One Team" culture initiatives aligned to company-wide OKRs;
Lead, empower and grow a team of direct reports across the People and Talent Acquisition functions;
Uplift senior leadership and management capabilities;
Build a culture of performance and growth mindset in tandem with continued refinement of our bi-annual Professional Development Review (PDR) process;
Design, develop and execute on people strategies, frameworks, tools and metrics around the entire employee life cycle from onboarding to learning and development, performance management, offboarding and so on;
Oversee our hiring and talent management process, providing guidance on best practice organisational structure, workforce succession planning and talent pipelining processes;
Support the creation and implementation of competency and levelling frameworks for all job families;
Design and lead initiatives to maximise the engagement of all employees, including managing employee engagement surveys and various other diagnostics;
Partner with Finance and Co-founders to refine a talent strategy aligned to an attractive total remuneration philosophy; and
Manage all aspects of our HR Policies and Employee Relations, including setting up grievance processes, creating new fit-for-purpose policies and helping to manage the data integrity of all employee records.

What will help you succeed:


Highly experienced at leading an impactful People and Culture function or similar, preferably within a high growth start up in the Healthcare and/or Tech Industry;
Proven senior leadership engagement skills and team management expertise;
Experienced at cultivating a high performing growth culture with exposure to an international workforce;
Experienced at implementing initiatives aimed at attracting and building diverse and inclusive teams; and
Passionate about building incredible teams and providing a world-class employee experience.

Why you'll enjoy working here:


Do work that matters - we are pioneering innovative and cutting edge AI technologies across the healthcare sector to help make real, positive impact on patient outcomes around the world. 
Flexible work - we value life at work and life outside of work. Plenty of flexible work options available with us. 
Grow your career with us – you'll be given a high degree of autonomy to make your mark in this role. In addition, we are big believers in lifelong learning and will support you to cross-skill in whichever direction you may choose to enhance your career.
Competitive remuneration – we know this isn't everything, but it's still an important consideration!
We're a start-up with a unique culture - with inclusive social activities, wellbeing initiatives and collaborative team events, we celebrate achievements together and take care of our people.
Beautiful office space - located in the heart of Sydney's CBD at Wynyard. Note: due to COVID-19, our office remains open but we are currently working remotely and support flexible working. 
What's next?
Thank you for considering this opportunity with us! If this role is of interest to you, please apply now and we'll look forward to reviewing your application shortly.
Apply to Harrison.ai
More jobs at Harrison.ai
About Harrison.ai
Office address
60 Margaret Street, Sydney CBD, NSW, 2000
Company size
11-50 people
Founded in
2015