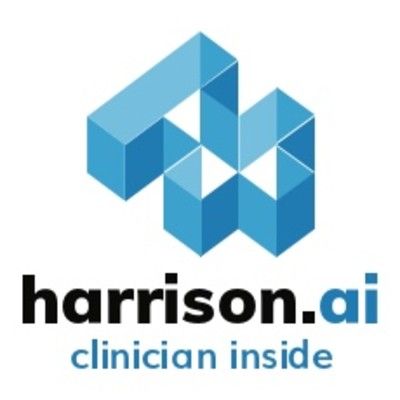 Presales & Solutions Manager at Harrison.ai
Sydney, NSW and Remote
Apply to Harrison.ai
We're problem solvers, driven by a simple desire to do work that matters. We're constantly evolving ourselves and leveraging the latest AI technologies to create elegant, innovative solutions across the medical imaging sector.
Annalise.ai
is a global MedTech company headquartered in Sydney, formed through a unique partnership between
Harrison.ai
and Australia's largest medical imaging service provider, I-MED Radiology Network. Leveraging our diverse and extensive medical imaging dataset,
Annalise.ai
is developing tools to assist Radiologists by seamlessly integrating into their current workflow to provide diagnostic support. Our suite of comprehensive AI-solutions will support radiologists during their end-to-end process of imaging interpretation. 
About your role
We are in an exciting phase of rapid growth at Annalise.ai and as we continue to grow, we have identified the need to find a technical astute Presales and Solutions Manager to work with the regional business development teams to help the planned expansion of our company and our sales strategies globally as new products are brought to market.
The Presales and Solutions Manager requires familiarity with hospital, physician and clinical systems and the broader healthcare industry.  The Presales and Solutions Manager will assist the sales team and engage with new and existing account sales opportunities to establish relationships and credibility with clinical and technical staff to drive technical discovery and demonstrate our solutions.  This role will help the sales team develop business cases as well as present the value of our solution offerings delivered against identified customer needs.
Through joining our exciting, agile and fast-growing organisation – you will be given the autonomy and rare opportunity to truly make your mark on our commercial sales evolution and help us establish ourselves globally with a strong client base. In doing so, you will play a vital role in helping us achieve our goal of scaling medical predications globally to improve patient outcomes and make a positive impact for the world.
Note: we are open for this role to be based remotely anywhere within Australia.

What you'll do:


Provide technical leadership and management of the Presales and Solutions team to assist in driving forward both direct customer sales and channel and partner integration opportunities;
Demonstrate the full range of product features including potential uses, product capabilities and benefits to customers and channels/partners;
Provide expertise to understand the customer's environment and workflow to determine the optimal solution for the customer;
Deliver proofs of concept or pre-sale trial solution and other pre-sales assets, based on the knowledge gained about the customer, which tie to Annalise's technologies;
Contribute strongly to sales proposals, quotations and tender processes across assigned regions (and other regions as required) of all our products and strategies;
Travel to prospects and clients to meet key contacts and lead technical design process discussions and present technical architectures.
Provide technical and solution-based input into regional business development initiatives to support the commercial strategy; and
Comply with all company policies, procedures and guidelines including those relating to information security.

What will help you succeed:


Bachelor's Degree and at least 5 years of healthcare informatics and/or medical imaging technologies experience;
Solid work experience across healthcare informatics and/or medical imaging technologies;
Ability to operate independently and lead client interactions at departmental and executive levels;
Experience with virtualisations, multiple operating systems, database systems and networking;
Outstanding technical and integration skills coupled with excellent communication and presentation skills;
Knowledge of DICOM, HL7 and other healthcare/imaging related protocols;
Ethics and experience in a structured/regulated sales organisation;
Results driven and with high customer engagement and relationship building skills; and
Available to travel up to 25% of the time as required.

Nice to have (but not essential):


Experience with radiology AI products.

Why you'll enjoy working here:


Do work that matters - we are pioneering innovative and cutting edge AI technologies across the medical imaging sector to help make a real, positive impact on patient outcomes and lives.
Flexible work - we value life at work and life outside of work! Plenty of flexible and remote work options available with us. Note: we are open for this role to be based remotely anywhere within Australia or Singapore.
Grow your career with us – you'll be given a high degree of autonomy to make your mark in this role. In addition, we are big believers in lifelong learning and will support you to cross-skill in whichever direction you may choose to enhance your career.
We're a start-up with a unique culture - with inclusive social activities, wellbeing initiatives and collaborative team events, we celebrate achievements together and take care of our people.

What's next?
Thank you for considering this opportunity with us! If this role is of interest to you, please apply now and we'll look forward to reviewing your application shortly.
Apply to Harrison.ai
More jobs at Harrison.ai
About Harrison.ai
Office address
60 Margaret Street, Sydney CBD, NSW, 2000
Company size
11-50 people
Founded in
2015