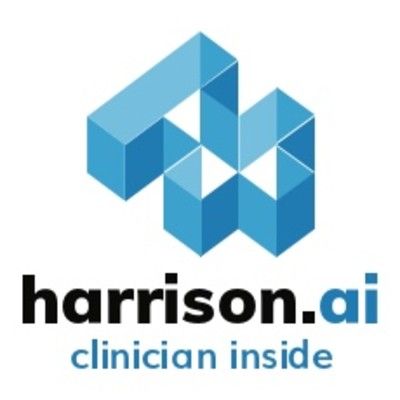 Apply to Harrison.ai
We're problem solvers, driven by a simple desire to do work that matters. We're constantly evolving ourselves and leveraging the latest AI technologies to create elegant, innovative solutions across the medical imaging sector.
Annalise.ai
was formed through a unique partnership between
Harrison.ai
and Australia's largest medical imaging service provider, I-MED Radiology Network. Leveraging our diverse and extensive medical imaging dataset,
Annalise.ai
is developing tools to assist Radiologists by seamlessly integrating into their current workflow to provide diagnostic support. Our suite of comprehensive AI-solutions will support radiologists during their end-to-end process of imaging interpretation. 
About your role


We are in an exciting phase of rapid growth at
Annalise.ai
and as we continue to grow, we have identified the need to find a commercially astute Product Manager to help shape our portfolio of medical imaging Artificial Intelligence SaaS products.  
Reporting to our Head of Product at
Annalise.ai
, you will bring an unrelenting customer focus to ensure our Products exceed the expectations of our customers and are commercially successful. This highly collaborative role will see you work with a range of teams from Project Management, Engineering, Clinical, as well as Marketing and Sales, to deliver innovative and best in class AI-powered products. 
In joining our exciting, agile and fast-growing company – you will be given the autonomy and rare opportunity to truly make your mark on our product management evolution. With our growth plan becoming more sophisticated through new product launches across worldwide target markets, with scale comes new problems and new challenges to solve - and so you are not just thinking about what we need to do now, but also you are dreaming about what
Annalise.ai
will look like years from now. Through building scalable product strategy and processes, you will play a vital role in helping us to achieve our goal of scaling medical predictions globally to improve patient outcomes and make a positive impact for the world.

What you'll do:


Bring strong clinical expertise and domain knowledge to our Product and UX team; 
Act as a product and customer evangelist to build awareness and understand the end user within the organisation; 
Develop product and feature business cases, communicating the commercial drivers of our product roadmap; 
Collaborate with our UX design team on efforts supporting user research and design iteration;  
Translate our strategy into a roadmap of features and detailed input requirements; 
Identify and fill product gaps and generating new ideas that grow market share, improving customer experience and driving adoption; and
Deliver product support material such as FAQs, features and benefits, user guides (and more!) to our GTM team.

What will help you succeed:


Previous experience in a clinical role within any medical field as a doctor or within radiology (i.e. radiographer); 
Product management / clinical applications experience within the medical imaging industry; 
Strong stakeholder engagement skills with ability to communicate effectively across the technical and commercial parts of our business; 
Natural ability to empathise with end-users to determine the true needs and solutions that meet the challenges of our customers; and 
Highly proactive, faster learner with excellent problem-solving skills. 

Nice to have (but not essential):


Product Management experience interfacing directly with product development teams; and
MBA or equivalent.

Why you'll enjoy working here:


Do work that matters - we are pioneering innovative and cutting edge AI technologies across the medical imaging sector to help make a real, positive impact on patient outcomes and lives.
Flexible working hours - we value life at work and life outside of work! Plenty of flexible and remote work options available with us. For this role in particular, we are also open to consider qualified candidates who are based anywhere within Australia.
Grow your career with us – you'll be given a high degree of autonomy to make your mark in this role. In addition, we are big believers in lifelong learning and will support you to cross-skill in whichever direction you may choose to enhance your career.
We're a start-up with a unique culture - with inclusive social activities, wellbeing initiatives and collaborative team events, we celebrate achievements together and take care of our people.
Beautiful office space - located in the heart of Sydney's CBD at Wynyard. Note: due to COVID-19, our office remains open but we are currently working remotely from various locations within Australia and abroad.

What's next?
Thank you for considering this opportunity with us! If this role is of interest to you, please apply now and we'll look forward to reviewing your application shortly.
Apply to Harrison.ai
More jobs at Harrison.ai
About Harrison.ai
Office address
60 Margaret Street, Sydney CBD, NSW, 2000
Company size
11-50 people
Founded in
2015