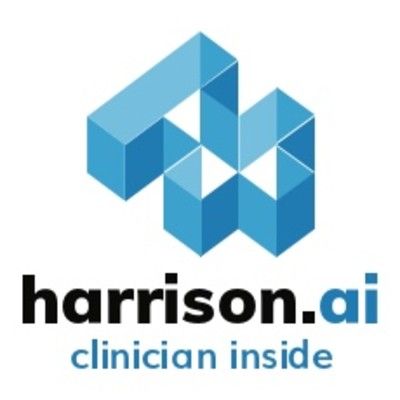 Product Marketing Manager at Harrison.ai
Apply to Harrison.ai
We're problem solvers, driven by a simple desire to do work that matters. We're constantly evolving ourselves and leveraging the latest AI technologies to create elegant, innovative solutions across the medical imaging sector.
Annalise.ai
was formed through a unique partnership between
Harrison.ai
and Australia's largest medical imaging service provider, I-MED Radiology Network. Leveraging our diverse and extensive medical imaging dataset,
Annalise.ai
is developing tools to assist Radiologists by seamlessly integrating into their current workflow to provide diagnostic support. Our suite of comprehensive AI-solutions will support radiologists during their end-to-end process of imaging interpretation. 
About your role


We are in an exciting phase of rapid growth at
Annalise.ai
and as we continue to grow, we have identified the need to find a commercially astute Product Marketing Manager to help lead our planned expansion and marketing strategies within Australia and beyond.
Reporting to our Chief Commercial Officer of
Annalise.ai
, as Product Marketing Manager you will manage all aspects of how our products are marketed to the public. You'll make the important decisions about how our products will be presented, where and how to advertise products and all the other aspects of how our products go to market. Working within the marketing team and working closely with our sales team, you will analyse our current marketing strategies and market entry plans and how they're working in order to make plans for taking our company and our products into the future.
In joining our exciting, agile and fast-growing company – you will be given the autonomy and rare opportunity to truly make your mark on our marketing evolution. With our growth plan becoming more sophisticated through new product launches across worldwide target markets, with scale comes new problems and new challenges to solve - and so you are not just thinking about what we need to do now, but also you are dreaming about what
Annalise.ai
will look like years from now. Through building scalable product marketing processes, you will play a vital role in helping us to achieve our goal of scaling medical predictions globally to improve patient outcomes and make a positive impact for the world. 
Note: for this role, we are very open to consider qualified remote candidates who are based anywhere within Australia or Singapore. 

What you'll do:


Lead research to assess market and customer environments for existing markets and markets of interest, and discover unmet needs/opportunities, buying cycles and personas. Use these assets to define product use cases, value propositions, claims, and competitive positioning roadmap for new and existing products;
Use research to identify trends, patterns, and relationships in secondary marketplace data to guide relevant opportunities, prepare for potential opportunities and threats;
Analyse a variety of existing market sources, including clinical studies, policy, IP, regulatory and investor reports to inform commercial decisions;
Collaborate with Marketing, Commercial Strategy, and other internal stakeholders to help guide strategic decisions, planning and budget setting;
In partnership with brand and digital marketing, leverage digital tools (Matomo analytics, social media listening) as new ways to identify customer and user insights related to our company and products;
Act as the voice of our buyers and users, to help shape product strategy, testing and research;
Coach, train and advise teams (commercial, product, sales, marketing and communications) on customer and market requirements; and
Work with Customer Success to produce case studies and testimonials to highlight Annalise.ai's product benefit for patients and our healthcare customers.

What will help you succeed:


Demonstrated expertise in product marketing;
Deep knowledge of buyer motivations;
Advanced communication and stakeholder engagement skills; 
Able to work independently, with a self-starter attitude, and as part of a wider team; and 
Bachelor's degree in business or marketing.

Nice to have (but not essential): 


Experience as a Product Marketing specialist in the medical/healthcare industry.

Why you'll enjoy working here:


Do work that matters - we are pioneering innovative and cutting edge AI technologies across the medical imaging sector to help make a real, positive impact on patient outcomes and lives.
Flexible work - we value life at work and life outside of work! Plenty of flexible and remote work options available with us. For this role, we will also consider qualified remote candidates who are based anywhere within Australia or Singapore.
Grow your career with us – you'll be given a high degree of autonomy to make your mark in this role. In addition, we are big believers in lifelong learning and will support you to cross-skill in whichever direction you may choose to enhance your career.
We're a start-up with a unique culture - with inclusive social activities, wellbeing initiatives and collaborative team events, we celebrate achievements together and take care of our people.

What's next?
Thank you for considering this opportunity with us! If this role is of interest to you, please apply now and we'll look forward to reviewing your application shortly.
Apply to Harrison.ai
More jobs at Harrison.ai
About Harrison.ai
Office address
60 Margaret Street, Sydney CBD, NSW, 2000
Company size
11-50 people
Founded in
2015