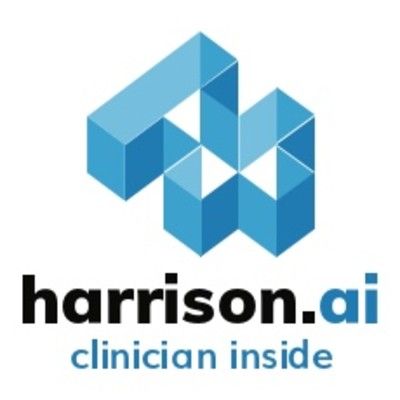 Senior Software Engineer at Harrison.ai
Apply to Harrison.ai
We're problem solvers, driven by a simple desire to do work that matters. We're constantly evolving ourselves and leveraging the latest AI technologies to create elegant, innovative solutions across medical imaging.
Annalise.ai
was formed through a unique partnership between
Harrison.ai
and Australia's largest medical imaging service provider, I-MED Radiology Network. Leveraging our diverse and extensive medical imaging dataset,
Annalise.ai
is developing tools to assist Radiologists by seamlessly integrating into their current workflow to provide diagnostic support. Our suite of comprehensive AI-solutions will support radiologists during their end-to-end process of imaging interpretation. And of course, our ultimate goal is to improve patient outcomes for everyone to have a healthy future.
Our goal is to make healthcare better, faster and cheaper through scaling medical imaging predictions globally. We're excited by what is possible and where our innovations will lead - and we're just getting started! 
About your role
Reporting to our Chief Technology Officer, as Senior Software Engineer at
Annalise.ai
you will be passionate about working on break-through software products and will provide software solutions that integrate with healthcare providers and robustly transform the data to be used by our predictive models. Your day-to-day will involve helping us set the bar for excellence in developing cutting edge solutions with strong design principles. As part of your role, you will also be given the opportunity to work on exciting greenfield projects using a variety of technologies as we continue developing new products from the ground up.    
Our Software Engineers work in dynamic development teams and you will be given ample opportunity to collaborate across a wide range of stakeholders from AI Researchers to Clinicians, Product Managers to QA/RA, Test and more. 

What you'll do:


Collaborate closely with the development team, Product team and UI/UX design specialists to deliver excellent software products in an agile environment; 
Ensure our products are adequately developed, tested and are fit for purpose; 
Aim towards continuous delivery, removing obstacles and identifying potential for delivery, business and process improvements; 
Develop high production quality code; 
Develop resilient and high-performance systems that integrate with existing medical imaging providers; and
Develop resilient and secure database architecture that can perform sufficiently fast queries for existing systems to retrieve relevant information.

What will help you succeed:


You'll have previous experience in Software Engineering and Development; 
Solid experience in Python; 
Good experience using best practices such as Continuous Integration / Continuous Deployment pipeline, Gitflow; 
You'll be a self-starter who is detail-orientated and enjoys working in a fast-paced, agile and collaborative environment.  

Nice to have (but not essential):


Solid experience using Kubernetes and Docker; 
Solid experience in JavaScript and TypeScript; 
Experience in cloud native software development in AWS; 
Production experience in using Infrastructure-as-code, including Terraform and Ansible; 
Collaborative team player with good communication and stakeholder management skills; and 
Comfortable working in greenfield projects with higher levels of ambiguity. 

Why you'll enjoy working here:


Do work that matters - you'll have the opportunity to make a real difference in the world of healthcare AI and in particular within medical imaging AI.
Grow your career – we believe your growth is our growth. With our focus on professional development, you will have the opportunity to cross-skill and participate in various learning and development opportunities. This includes (but not limited to!) our awesome company-wide Hackathon events and "Lunch & Learn" sessions with topics spanning across health, business and technology.
Our unique culture - we're proud of our diverse, ambitious and supportive team culture. We celebrate achievements and take immense pride and accountability for the work that we do and the impact we have.  
Flexible working - we value life at work and life outside of work. Due to COVID-19, while our office in Sydney's CBD at Wynyard remains open, we are giving all our people the choice to work remotely or mix it up however they feel most comfortable.

What's next?
Thank you for considering this opportunity with us! If this role is of interest to you, please apply now and we'll look forward to reviewing your application shortly.
Apply to Harrison.ai
More jobs at Harrison.ai
About Harrison.ai
Office address
60 Margaret Street, Sydney CBD, NSW, 2000
Company size
11-50 people
Founded in
2015