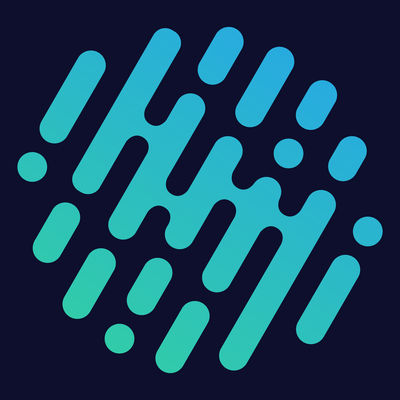 Trial Site Success Lead at HealthMatch
Apply to HealthMatch
HealthMatch is building something great - a way for patients and people around the world to access tomorrow's treatments, today. To help make this happen, we're building out a team to ensure that our trial site network is successful and supported in accessing the right patients at the right time through the HealthMatch platform.
Welcome to HealthMatch!


At HealthMatch, we're on a mission to accelerate Medicine by putting patients at the heart of the drug development process. We're starting by transforming the way they connect with clinical trials; bringing a patient- and digital-first approach that makes it faster and easier to access innovative therapies and life-saving medications than has ever been possible before.


80% of clinical trials are delayed because they can't find the patients to help; and patients don't know how to engage with them. We're closing that gap, using our in-house technology to match the right patients with the right trials as seamlessly as possible.


2020 was a big year for us. Amidst everything else, HealthMatch grew from a team of 5 to 20; from 8,000 to 80,000 users; and connected them to over 2,000 clinical trials. To cap it all off, we completed our Series B capital raise with the backing of Square Peg Capital (one of Australia's most successful VC funds) and a long list of other prominent investors and partners. Many of them have been building with us from the beginning, and we are delighted to begin 2021 with their continued support.


We can't wait to meet you!


Everyone on our team is driven by our mission to accelerate medical research. Everything we do challenges long-established processes and ways of working - we are most excited about meeting people who share our focus on the patient and are unafraid of the challenges we will encounter as we work to transform an industry. Your experience will get you an interview, your passion and drive will get you on the team.


To be effective as HealthMatch's Trial Site Success Lead, we think you'll need a few things:


You'll have 5-8+ years' experience in account management or customer success roles across high-growth technology businesses or technology-focused contract research organisations
You'll also have a minimum 2 years' experience in research or clinical trial operations roles - you have an innate understanding of the key pain points suffered by trial site teams in recruiting for and managing their clinical studies
You're comfortable establishing and building new relationships across any medium whether that be by phone, email, or in person
Exceptional service is at the heart of everything you do - you'll have a knack for understanding your customers' needs and be a whiz at planning & implementing the right processes and systems that will help serve them at at a level that is nothing short of exceptional
You're extremely comfortable with ambiguity - we're an early stage startup operating in a very dynamic way which means priorities and pace can change rapidly
You're also not afraid to roll up your sleeves and get things done - you know that startups are about end-to-end execution and that no task is too big or too small

Let's build something great together!


You'll be the captain of the Trial Site Success pillar, ultimately contributing to the success of both our patients and industry partners by ensuring HealthMatch is meeting customer needs at the trial site level. You'll be responsible for our trial site relationships, owning the customer lifecycle from onboarding through to driving referrals to industry partners.


No single day in a high-growth startup is the same but you can expect to be doing some of the following:


Owning the experience and success of trial sites through the HealthMatch platform end-to-end
Building and driving the strategy for how we engage with our trial site network from planning all the way through to execution
Delivering an exceptional onboarding experience to trial teams at priority trial sites and engaging with them on a regular basis to understand & improve HealthMatch performance at these sites
Owning the data relating to our trial sites - you'll be hands on in ensuring that trial site information is input and kept up-to-date in our CRM systems
Marketing & outreach to new trial sites according to business priorities
Working collaboratively with internal teams including Marketing, Product and Business Development to drive successful outcomes for trial site partners
Advocating for trial sites internally, ensuring their feedback on HealthMatch performance and platform is democratised throughout the business and reflected in product decisions
Converting trial site relationships into value for HealthMatch including sponsor referrals, testimonials and / or interviews for product feedback
We are a dynamic team so you may be called upon to contribute to and learn from the wider business from time to time.
The details


This is a full-time role based in the HealthMatch Sydney office.
HealthMatch is a well-funded early stage company - this means we are able to offer competitive compensation which includes base salary, superannuation and ESOP.

We're also pleased to offer benefits that make it more fun to be at work:


A new office with all the modern conveniences (there's food and drink too!)
Weekly team social events
Ability to work at a founder-led company with access to senior management
A rapidly growing list of other goodies (that you can help us to shape!)
Apply to HealthMatch
About HealthMatch
Office address
223 Liverpool Street, Darlinghurst, NSW, 2010
Sydney CBD, NSW
Company size
1-10 people
Founded in
2019