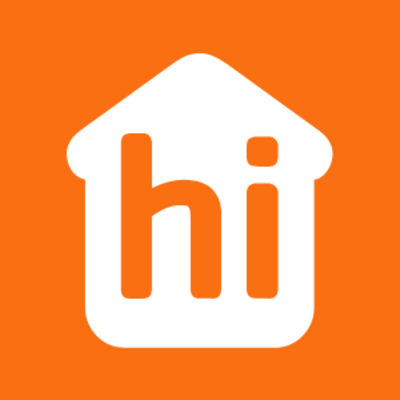 Technical Lead (PHP, Node, React) at hipages
Apply to hipages
We're hipages.

hipages provides a better, smarter way to connect tradies and consumers and get the job done well.

Our purpose is to make home improvement effortlessly efficient, creating happier homes. We build technology that solves the frictions of an industry ready for optimisation and are on a mission to bring simplicity, trust and create a seamless experience for our tradies and homeowners.

To date, over three million Australians have changed the way they find, hire and manage trusted tradies to get a job done around their home by using hipages. Our team thrives on bringing simplicity and trust to the tradie/consumer experience.


hipages. Change the way you tradie!
Your Opportunity:


As the Technical Lead for the Partnership team at hipages, you will be responsible for the design, development, and delivery of our Partnership products.  You will work closely with fellow software engineers, product managers, and other key stakeholders to devise innovative solutions for our partners. Partnership is one of the key pillars to our strategy and you will lead the technical direction and build a strong foundation to achieve our strategy. You will also be influential in defining the future of the hipages software architecture as we continue to evolve. But most importantly, you'll be joining a top-notch engineering team!
Key Responsibilities:


Contributes to setting the technical vision and direction at the team level and contributes to technical vision and direction for the company
Demonstrates the ability to lead projects involving multiple teams
Contributes towards making technical decisions that have a department wide impact and takes ownership and accountability for these
Demonstrated ability to identify, track and resolve highly complex issues in familiar systems, and medium level issues in unfamiliar systems
Demonstrate willingness to work in different codebases, between frontend, backend or mobile.
Identifies core design flaws in familiar systems
Understand how the business converts customers' needs into team backlogs
Helps PMs to validate and verify assumptions during discovery
Demonstrated the ability to increase effectiveness and improved engineering workflow within their team
Drives a learning culture within the team and identifies opportunities that aligns with the growth of other members of the team
Writing clean, scalable, testable code to support and enable the growth of the company
Your CV:


Requirements:

7+ years of relevant software engineering experience
2+ years of experience as a technical lead of a successful delivery team
Experienced in in AWS technologies
Solid background in multiple programming languages, e.g. Node.js, PHP, React.js, Golang, Python, etc.
Solid understanding of Engineering principles, eg SOLID
Experience working in an agile team (Scrum or Kanban)
Strong experience with relational databases and SQL, preferably MySQL
Experience writing automated tests
Solid understanding of continuous integration systems and concepts

Bonus:

Experience in XP techniques, eg. pair programming, TDD
Experience building event-based systems and working with message broker technologies such as RabbitMQ or Apache Kafka
Experience working with search solutions such as Elasticsearch
Familiarity with Docker and Kubernetes
Experience with NoSQL data stores
Understanding of microservices architecture
Why join the hipages family?


Our team members really are at the forefront of our business and we empower our team to have a voice, make a difference, help lead the business forward and keep hipages one of the best places to work in Australia. A dedicated high performance team, huge investment in your career development, superior employee benefits and participation within our Employee Share Program are just some of the many reasons to join us, not to mention the free brekkie and the most amazing office in Australia, located in the heart of Sydney CBD!
What you can expect:

At hipages, no two days are the same and our pace is fast! Interesting, meaningful and challenging work within our diverse and inclusive 'one team' culture will have you leaping out of bed in the morning.  We regularly refer to our company values to guide our behaviours and empower our team to feel free to be themselves so they can unleash their maximum potential. We are down-to-earth people who genuinely work together as a team to "make it happen".  This is hipages' DNA.

We also love celebrating -  everything! Birthdays, babies, big wins, little wins and anything in between; our company celebration events are legendary! Check out our Instagram #hipagesteam to get the picture.  

Does this sound like the place you belong? Welcome home.

hipages. Change the way you career!
Apply to hipages
About hipages
Office address
46-56 Kippax Street, Surry Hills, NSW, 2010
255 Pitt Street, Sydney CBD, NSW, 2000
Company size
201-500 people
Founded in
2004