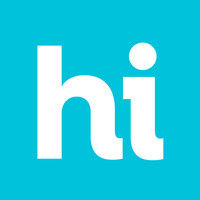 Hireup
As an online platform, Hireup is built to revolutionise the way people with disability find, hire and manage support workers by harnessing technology and connecting people with shared interests.

Hireup was created out of necessity. For our friends, our families and all people with disability.


The Hireup story starts with Jordan and Laura O'Reilly, who grew up alongside a brother with disability. Managing support workers was part of their family routine. Sometimes the support workers were a great fit but more often than not, they weren't. 

While at university, Jordan became a disability support worker and learned that not only was the system broken for people with disability but also for support workers. It was with a deep and personal understanding of the disability support work system and the ways it needed to change that Laura and Jordan decided to create Hireup. Australia's first online disability support network that puts its users in control.

We're building something new, together. With shared vision and values.


For too long, people with disability have had to accept support on someone else's terms. At Hireup we decided to fix that, by investing in technology and our community and bringing together as many Australians as possible to share in our vision. Together we are redefining what it means to be connected. To be supported. To be a community empowered by a system that matches people not just on qualification but on shared interests. We know that finding the right support is about finding the right relationship. 

We have a better future in our sights and we're putting our stamp all over it. One support work relationship at a time. For us, that's the Hireup story.

Our impact


40,000+ Support connections made
4.1m hours of support provided
$36m saved by Hireup users
About Hireup
Office address
120 Pacific Highway, Greenwich, NSW, 2065
Company size
501-1000 people
Founded in
2014
Markets