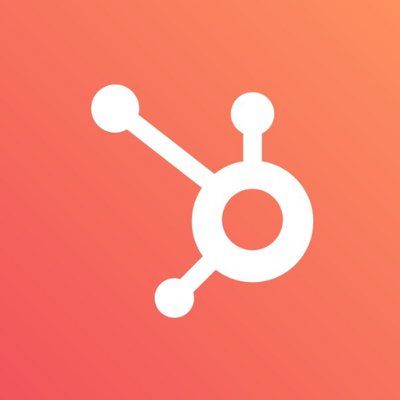 Channel Consultant at HubSpot
Apply to HubSpot
HubSpot is looking for its next driven, effective, passionate, and highly skilled Channel Consultant to work directly within our Agency Partner program. A hybrid of the Implementation Specialist and Customer Success Manager positions, you will work to support our growing Agency Partner program by building and maintaining success throughout our partners' lifecycle. 


Our Channel Consultants create customized solutions to help agency partners expand their service offerings, drive revenue and achieve better client campaign results.

You'll be at the forefront of helping the marketing agency world transition to become more 'Inbound'.

As a Channel Consultant, you will


Be the main point of contact and advocate for approximately 80-100 agency partners throughout onboarding and client delivery
Teach agency partners the Inbound methodology and HubSpot software
Collaborate with agency partners to help them drive success and retain our mutual clients
Proactively identify and close additional revenue from the existing client base
Independently and successfully manage a high volume of account-related tasks including contract management, support case escalation, and email and phone communication

You have


Consultative, problem-solving, and issue resolution skills
A proven ability to communicate effectively via phone and email
A strong love for teaching: you get excited when you help someone achieve their goals
Experience in customer service or account management
Motivation and hunger to learn and improve
Proven track record of achieving results while balancing demanding expectations

Pluses


Inbound Marketing knowledge
Prior agency experience
Negotiation or sales experience
Prior experience in a SaaS business model
Experience with marketing automation software
Fluency in other languages

Confidence can sometimes hold us back from applying for a job. But we'll let you in on a secret: there's no such thing as a 'perfect' candidate. HubSpot is a place where everyone can grow. So however you identify and whatever background you bring with you, please apply if this is a role that would make you excited to come into work every day.

About HubSpot

HubSpot helps millions of organizations grow better, and we'd love to grow better with you. Our business builds the software and systems that power the world's small to medium-sized businesses. Our company culture builds connections, careers, and employee growth. How? By creating a workplace that values flexibility, autonomy, and transparency. If that sounds like something you'd like to be part of, we'd love to hear from you.

You can find out more about our company culture in the HubSpot
Culture Code
, which has more than 4M views, and learn about
our commitment to creating a diverse and inclusive workplace
, too. Thanks to the work of every HubSpotter globally who has helped build our remarkable culture, HubSpot has been named a top workplace by Glassdoor, Fortune, Entrepreneur, and more. HubSpot was founded in 2006. We're headquartered in Cambridge, Massachusetts, and we have offices in Dublin (Ireland), Sydney (Australia), New Hampshire, Singapore, Tokyo (Japan), Berlin (Germany), Bogotá (Colombia), and Paris (France).

By submitting your application, you agree that HubSpot may collect your personal data for recruiting, global organization planning, and related purposes. HubSpot's
Recruiting Privacy Notice
explains what personal information we may process, where we may process your personal information, our purposes for processing your personal information, and the rights you can exercise over HubSpot's use of your personal information.
Apply to HubSpot
More jobs at HubSpot
About HubSpot
Office address
20 Hunter Street, Sydney CBD, NSW, 2000
Company size
1001-5000 people
Founded in
2006