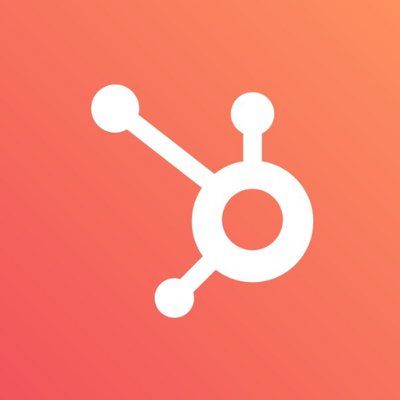 Inside Sales Account Executive (Mid-Market) at HubSpot
Apply to HubSpot
HubSpot seeks an Inside Sales Account Executive (or an Inbound Growth Specialist, as we'd call you around here) to join the Sydney branch of our highly successful Sales Team.

HubSpot Inside Sales Account Executives are responsible for successfully selling the HubSpot value proposition to inbound leads, primarily over the phone. Target clients will consist of small to mid-size companies across the APAC region with no assigned territories or restrictions.

We are looking for sales professionals with the following


Commitment To Win - You possess a consistent drive to achieve your personal and professional goals.
Intellectual Curiosity - You have an innate desire to learn and understand concepts and ask thoughtful questions.
Critical thinking - You are able to find and synthesize information, apply logic to problems and quickly analyze to provide a recommendation.
Coachability - You are humble, acknowledge your strengths and weaknesses and take feedback well. You are able to self diagnose and translate that diagnosis into an actionable solution.
Strong Communication Skills - You can effectively and concisely communicate with, motivate and inspire prospects

In this role, you will need to


Close new business consistently at or above quota level
Become an expert in inbound marketing
Serve as a brand enthusiast for HubSpot's suite of products and solutions
Follow up on highly qualified inbound leads at small and mid-sized companies
Build relationships with prospects and internal stakeholders to grow new business
Work collaboratively with marketing and technology departments to execute sales strategy as the firm introduces enhancements to existing solutions and/or releases new products
Bring your thinking, strategies, and ideas to advance our company's values, unique culture, and vision for the future

You will need to have


5+ years of selling experience
Terrific consultative sales skills and exceptional closing experience
Accurate forecasting and pipeline management
Evidence that you are a Top Producer in your current role
A sharp focus on your goals and a belief that your daily, weekly and monthly activities will help you achieve them.

In exchange for your input, you can expect to receive


Generous remuneration
Stock units - so that you can share in HubSpot's future success
An education allowance up to $5,000 per annum
Superannuation
Health Insurance Allowance
Career advancement with global mobility opportunities
Excellent vacation/time-off policy
World Class New Hire Training
Gym Reimbursement
Beer Taps on-site
Great social events, monthly parties and other team outings
A fantastic work hard/play hard start up environment

Confidence can sometimes hold us back from applying for a job. But we'll let you in on a secret: there's no such thing as a 'perfect' candidate. HubSpot is a place where everyone can grow. So however you identify and whatever background you bring with you, please apply if this is a role that would make you excited to come into work every day.


About HubSpot

HubSpot helps millions of organizations grow better, and we'd love to grow better with you. Our business builds the software and systems that power the world's small to medium-sized businesses. Our company culture builds connections, careers, and employee growth. How? By creating a workplace that values flexibility, autonomy, and transparency. If that sounds like something you'd like to be part of, we'd love to hear from you.


You can find out more about our company culture in the HubSpot
Culture Code
, which has more than 3M views, and learn about
our commitment to creating a diverse and inclusive workplace
, too. Thanks to the work of every HubSpotter globally who has helped build our remarkable culture, HubSpot has been named a top workplace by Glassdoor, Fortune, Entrepreneur, and more.
HubSpot was founded in 2006. We're headquartered in Cambridge, Massachusetts, and we have offices in New Hampshire, Dublin (Ireland), Sydney (Australia), Singapore, Tokyo (Japan), Berlin (Germany), and Bogotá (Colombia).


By submitting your application, you agree that HubSpot may collect your personal data for recruiting, global organization planning, and related purposes.  HubSpot's
Recruiting Privacy Notice
explains what personal information we may process, where we may process your personal information, our purposes for processing your personal information, and the rights you can exercise over HubSpot's use of your personal information.
Apply to HubSpot
More jobs at HubSpot
About HubSpot
Office address
20 Hunter Street, Sydney CBD, NSW, 2000
Company size
1001-5000 people
Founded in
2006