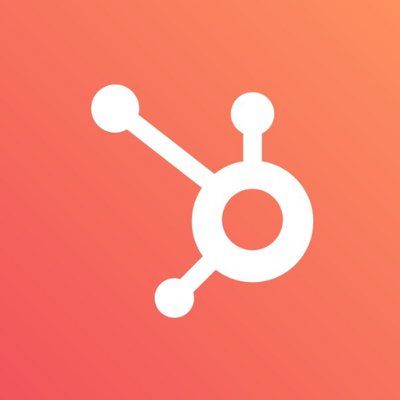 Inside Sales Account Executive - Partner Program at HubSpot
Apply to HubSpot
HubSpot helps millions of organizations grow better, and we'd love to grow better with you. Our business builds the software and systems that power the world's small to medium-sized businesses. Our company culture builds connections, careers, and employee growth. How? By creating a workplace that values flexibility, autonomy, and transparency. If that sounds like something you'd like to be part of, we'd love to hear from you.


You can find out more about our company culture in the HubSpot
Culture Code
, which has more than 3M views, and learn about
our commitment to creating a diverse and inclusive workplace
, too. Thanks to the work of every HubSpotter globally who has helped build our remarkable culture, HubSpot has been named a top workplace by Glassdoor, Fortune, Entrepreneur, and more.

HubSpot was founded in 2006. We're headquartered in Cambridge, Massachusetts, and we have offices in New Hampshire, Dublin (Ireland), Sydney (Australia), Singapore, Tokyo (Japan), Berlin (Germany), and Bogotá (Colombia).

About the role

As an Inside Sales Account Executive, you will be responsible for acquiring new resellers from the 50,000+ new warm leads that are generated by our marketing team every month. Using strong consultative selling skills, you will contact warm inbound leads, who have all already expressed some form of interest in HubSpot's Partner Program. These leads are usually marketing agencies, which will hopefully in time provide HubSpot as a service to their clients. You will be joining a team of top performers in one of the fastest-growing, largest, most productive and most profitable sales segment in all of HubSpot.


In this role, you will need to


Evaluate the quality of your new inbound leads each day, and decide which you are going to use your valuable time to call. 
Manage a large pipeline of inbound leads to identify, recruit, and develop high value reseller/channel partners through a defined reseller acquisition process.
Maintain high levels of prospecting activity every day
Quickly establish credibility and trusted relationships with prospective resellers.
Develop the ability to dissect a marketing agency's business goals and help them develop a better plan for achieving them.
Become an expert at presenting how inbound marketing and HubSpot's software can help an agency improve the fundamentals of their business.
Close new business consistently with partners who are willing to invest both time and money in leveraging our software and training.

You will need to have


2+ years of selling experience
Terrific consultative selling skills and exceptional closing skills
Accurate forecasting and pipeline management
Evidence that you are a Top Producer in your current role
A sharp focus on your goals and a belief that your daily, weekly and monthly activities will help you achieve them.

In exchange for your input, you can expect to receive


Generous remuneration
Stock units - so that you can share in HubSpot's future success
An education allowance up to $5,000 per annum
Superannuation
Health Insurance Allowance
Career advancement with global mobility opportunities
Excellent vacation/time-off policy
World Class New Hire Training
Gym Reimbursement
Beer Taps on-site
Great social events, monthly parties and other team outings
A fantastic work hard/play hard start up environment

Required education


A University Degree
Sales training certification (is a plus)
Channel sales or agency experience (is a plus)
By submitting your application, you agree that HubSpot may collect your personal data for recruiting, global organization planning, and related purposes.  HubSpot's
Recruiting Privacy Notice
explains what personal information we may process, where we may process your personal information, our purposes for processing your personal information, and the rights you can exercise over HubSpot's use of your personal information.
Apply to HubSpot
More jobs at HubSpot
About HubSpot
Office address
20 Hunter Street, Sydney CBD, NSW, 2000
Company size
1001-5000 people
Founded in
2006