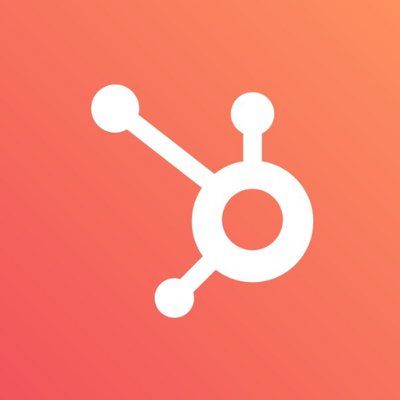 Inside Sales Account Executive (Small Business) at HubSpot
Apply to HubSpot
HubSpot seeks an Inside Sales Account Executive (or an Inbound Growth Specialist, as we'd call you around here) to join the Sydney branch of our highly successful Sales Team.


HubSpot Inside Sales Account Executives are responsible for selling the HubSpot value proposition to inbound leads, primarily over the phone. Target clients will consist of small to mid-size companies across the ANZ region.


In this role, you'll get to


Run a full sales cycle and close new business to consistently exceed quota
Become an expert in inbound marketing
Inspire prospective customers to adopt HubSpot's suite of products
Engage highly qualified inbound leads over the phone at small and mid-sized companies
Build relationships with prospects and internal stakeholders to grow new business
Work collaboratively with marketing and technology departments to execute sales strategy as the firm introduces enhancements to existing solutions and/or releases new products
Bring your thinking, strategies, and ideas to advance our company's values, unique culture, and vision for the future

We're looking for people who are


Dedicated to excellence and high performance - you possess a strong desire to achieve your personal and professional goals, take setbacks in stride, recover quickly, and continue to seek new ways to improve your performance.
Life long learners - you have an innate desire to learn. You are endlessly curious about your customers and you seek out new opportunities to grow, learn and improve as a professional.
Critical Thinkers - you use logic to solve problems and are able to think on your feet about the best ways to help your customers solve their challenges to grow.
Coachable - you are humble, understand your strengths and weaknesses, and are able to translate feedback into action and new sales motions.
Inspiring communicators - you can concisely communicate with customers to inspire and motivate them to take action and grow better.

You will need to have


Experience running a full sales cycle and closing business
Terrific consultative sales skills and exceptional closing experience
Accurate forecasting and pipeline management
Evidence that you are a Top Producer in your current role
A sharp focus on your goals and a belief that your daily, weekly and monthly activities will help you achieve them

In exchange for your input you can expect to receive


Generous remuneration
World Class New Hire Training in our APAC hub of Singapore
Stock units - so that you can share in HubSpot's future success
An education allowance up to $5,000 per annum
Unlimited time off and flexible work arrangements
Private health insurance allowance
Free books program
Annual fitness reimbursement
Five year sabbatical  
A clear career advancement path, with potential for global mobility opportunities
Primary Caregiver Leave of 16 weeks and Secondary Caregiver Leave for 6 weeks
Voted Best Place To Work For 2019, Best Company for Women, Best Company Culture
Award-winning leadership: our CEO Brian Halligan was voted a top CEO worldwide on Glassdoor
HubSpot culture is driven by a shared passion for our mission and metrics. It is a culture of amazing, growth-minded people whose values include using good judgment and solving for the customer. Employees who work at HubSpot have HEART: Humble, Empathetic, Adaptable, Remarkable, Transparent.

Confidence can sometimes hold us back from applying for a job. But we'll let you in on a secret: there's no such thing as a 'perfect' candidate. HubSpot is a place where everyone can grow. So however you identify and whatever background you bring with you, please apply if this is a role that would make you excited to come into work every day.

About HubSpot


HubSpot helps millions of organizations grow better, and we'd love to grow better with you. Our business builds the software and systems to help our customers transform their marketing, sales, and services to align with the way people shop and buy today. We help our customers become more human-centric with their own customers."In order for us to be successful helping millions of organizations grow better, HubSpot has dedicated itself to creating a culture based around career growth and we have built an engaging, safe environment for you to perform at your best. We've been voted as the best place to work many times over and we have an award-winning CEO. If that sounds like something you'd like to be part of, we'd love to hear from you."


You can find out more about our company culture in the HubSpot
Culture Code
, which has more than 3M views, and learn about our
commitment to creating a diverse and inclusive workplace
, too. Thanks to the work of every HubSpotter globally who has helped build our remarkable culture, HubSpot has been named a top workplace by Glassdoor, Fortune, Entrepreneur, and more.
HubSpot was founded in 2006. We're headquartered in Cambridge, Massachusetts, and we have offices in New Hampshire, Dublin (Ireland), Sydney (Australia), Singapore, Tokyo (Japan), Berlin (Germany), and Bogotá (Colombia).


By submitting your application, you agree that HubSpot may collect your personal data for recruiting, global organization planning, and related purposes.  HubSpot's
Recruiting Privacy Notice
explains what personal information we may process, where we may process your personal information, our purposes for processing your personal information, and the rights you can exercise over HubSpot's use of your personal information.
Apply to HubSpot
More jobs at HubSpot
About HubSpot
Office address
20 Hunter Street, Sydney CBD, NSW, 2000
Company size
1001-5000 people
Founded in
2006