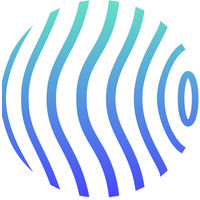 Software Solution Architect at Ignition Advice
Apply to Ignition Advice
We are currently offering Senior Solution Architect roles. This is an opportunity to join a leading, global fin-tech headquartered in North Sydney, specialising in digital financial advice. As a Solution Architect you will be responsible for the designing end-to-end solutions and guiding their development into the Ignition platform.
Be a part of an energetic and fast-moving global team to develop a rich, stable and engaging product built with .NET and Vue.js, hosted in AWS. This role will cover all aspects of solution development of our SaaS product including solution design and implementation.
Please note that Ignition are not in a position to sponsor visas for this role.
What you will be doing
Interact closely with business stakeholders to understand requirements to collaboratively implement target solutions.
Design innovative solutions to meet requirements.
Lead development of new features in core financial advice platform
Lead by example in all areas of software development.
Contribute to the evolution of software development standards and practices
Personal Attributes
General problem-solving skills and ability to think creatively.
Time management and prioritisation skills essential.
Highly developed written and verbal communication skills.
Work in an agile and fast paced environment.
Share experience and knowledge with colleagues, enabling others to learn and grow.
Provide assistance and support to team members.
Embrace change, and responsibility.
What you need
10+ years of development experience using C# .net framework, WebAPI and MSSQL.
5 + Experience developing Web UI applicaiton
Experience with common AWS technologies
Experience with the Atlassian toolset including Jira, Confluence and Bitbucket
Experience with Docker Containers
Extensive experience in SOA and development of 3rd party integrations.
Extensive knowledge of software design patterns and best practices in software development 
Excellent experience of continuous delivery practices such as CI, automated testing and continuous deployment
Excellent knowledge of common web and application architectures and development methodologies including Agile SCRUM.
Experience in the Financial Advice business domain is highly desirable.
Apply to Ignition Advice
More jobs at Ignition Advice
About Ignition Advice
Office address
100 Miller Street, North Sydney, NSW, 2060
Company size
11-50 people
Founded in
2015