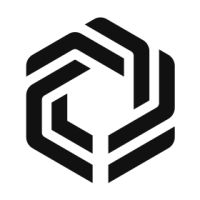 Apply to Immutable
We're looking for a driven and curious Junior QA to join our growing team. At Immutable, we are building a technical and automation focused QA department. All our team members are involved in planning, validating and supporting new features for Gods Unchained and Immutable X. You would write tests, read code and participate in code review if needed.
As a part of the QA team you will develop strategies and measurements of quality, validate the product with manual and automated testing, work as a connection between developers and end users to make sure we are solving the right problems with correct tools.
You will work with a game squad to identify potential risks in new features for Gods Unchained and develop plans to avoid them in the future with automation tools, customer support systems or overall process improvements. You will have an opportunity to creatively explore the product and get creative and technical input into development of new features of the game.
Immutable uses cutting edge technologies like blockchain and various web development technologies like Cypress or Jest that you are not usually exposed to in game development. As a Junior QA you will get a chance to learn and be mentored by experienced industry professionals and grow your technical skills.

Here's how you'll contribute:


Work with our gaming team to plan, develop, test and release new features
Develop manual test plans and acceptance criterias for the new features
Develop and implement automation plans for regression and existing features validation
Review features for conformity to design and assess readiness of release candidates
Work with end users to gather and prioritize the issues for future development
Find, isolate, document, regress, and track bugs through status and resolution
Interpret and report test results and be a vocal proponent for quality in every phase of the development process across multiple domains
Work with the cutting edge technologies like blockchain

A bit about you:


Either a recent graduate or junior QA with technical speciality or testing experience
You have an understanding of the development cycle either through your studies or work experience
Basic programming experience: you have an ability to write and read code with any programming language (C#  or JS preferably)
Basic command line tool experience: you know how to navigate and run commands from command line
Technical mindset: you have an interest in programming and an awareness of latest programming tools and trends (GIT or any other version control systems)
Testing experience: you have knowledge of basics terms and processes, preferably game testing or playtesting
Desire to grow: you want to develop your technical skills and need the right company to support your growth

Some extra skills that would be awesome:


A basic knowledge of JS
Experience in an agile environment
Experience with the unity game engine or playtesting
An interest in games

Some of the things we can offer you:


Career growth, you can develop into an engineering role, release manager or customer support with mentoring from Chapter Lead and Squad Leads
Flexibility to work from home regularly
Located near Central Station in Surry Hills with a rooftop
Regular, fun social events where we can relax and connect with our teammates
A very supportive, fun and progressive environment
We provide you with all the hardware and an additional $750 to set up your new home office
Perkbox benefits including premium access to calm, an online fitness portal and discounts at major retailers
Thousands of courses on Go1, Udemy and Naspers
Access to 24/7 counselling service for you and your family

We will be reviewing applications in January 2021.
Apply to Immutable
More jobs at Immutable
About Immutable
Office address
441 Elizabeth Street, Surry Hills, NSW, 2010
Company size
51-200 people
Founded in
2018