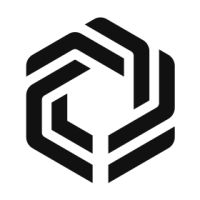 VP of Business Development at Immutable
Apply to Immutable
Gamers spent more than $100 billion on in-game items last year. However, until now, games have only sold licences for these in-game items with highly restricted rights. At Immutable, we're all about ownership: we use blockchain technology to give players true and "immutable" ownership over the items they've worked so hard to acquire. 
However, blockchain assets right now are highly illiquid: transactions take minutes or hours to confirm, Ethereum can process fewer than 5 asset trades per second for the whole world combined, and the UX is very challenging for mainstream users. To solve this problem for ourselves and for others, we have built Immutable X, a next-generation protocol for trading blockchain assets with instant trade confirmation, massive scalability, and no gas fees without compromising user custody. 
We are opening Immutable X to other developers, and are looking to create a business development function and pipeline to enable as many developers as possible to be able to scale their businesses successfully.
A bit about the role
We are therefore searching for a VP of Business Development to build and lead a world-class B2B sales function. We want a leader with accountability over revenue growth and market share, who is confident in delivering results when given budget accountability.
As this is a new function at Immutable, you will be able to shape it as you see fit to achieve your goals. You will be responsible for growing this function by first interfacing directly with other businesses and closing customers for us, and then building a high quality and engaged team to do so. 
You will be able to contribute substantially to the overall product vision, and will be expected to guide the creation of integration tools. Having strong existing industry connections will increase your likelihood of succeeding in this role, but is not strictly required.
This role is a fantastic opportunity to make a significant contribution to our mission: we want to drive a fundamental shift in the monetisation model of the games industry, and we need your skillset to do so. 

Here's how you'll contribute


Take full accountability over sales and revenue for our B2B gaming product
Engage in outreach to global games studios of all sizes to evangelise them on the benefits of Immutable X
Design and implement a successful B2B sales process
Track and iterate our B2B funnel to identify opportunities for improvement
Design and execute a successful B2B marketing strategy
Liaise with platform director to establish overall strategy for our gaming product
Successfully hold the senior leadership team accountable to the delivery of outcomes
Attract, hire and train a sales team to achieve their goals

A bit about you


2+years experience in a sales leadership role including managing a sales team (B2B Saas product)
Previous experience providing business model/product feedback based on sales and marketing experience
Results driven: you can demonstrate proven examples of delivering revenue growth
Relentless and resourcefulness: you are proactive, driven and always driving for success regardless of setbacks
Process driven: you are understand sales is a science and are strategic in building your sales strategy
Autonomous: you are able to problem solve independently to over achieve outcomes or goals
Strategic: you are able to clearly identify what does and does not matter, and clearly guide yourself and others to focus on what does
Collaborative: you are able to execute your own strategy in the context of our overall platform strategy and goals
Leadership: proven success scaling out teams with a track record of over-achieving targets
Accountability: you aren't afraid to get stuck in and you are determined to achieve your metrics

Some extra skills that would be awesome


Experience in gaming and/or blockchain is preferred
Connections in the above industries

Some of the things we can offer you


Competitive salary, plus equity
Flexibility to work from home regularly
Located near Central Station in Surry Hills with a rooftop
Regular, fun social events where we can relax and connect with our teammates
A very supportive, fun and progressive environment
We provide you with all the hardware and an additional $750 to set up your new home office
Perkbox benefits including premium access to calm, an online fitness portal and discounts at major retailers
Thousands of courses on Go1, Udemy and Naspers
Access to 24/7 counselling service for you and your family
Apply to Immutable
More jobs at Immutable
About Immutable
Office address
441 Elizabeth Street, Surry Hills, NSW, 2010
Company size
51-200 people
Founded in
2018