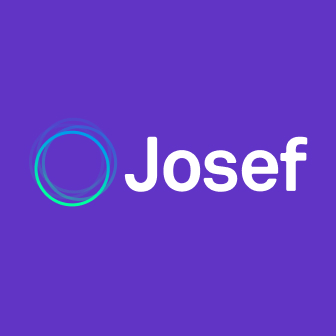 QA Engineer at Josef
Melbourne, VIC and Remote
Apply to Josef
Josef team is looking for an experienced QA engineer to lead  test driven product development and devops processes.


You will become a quality advocate throughout the organisation.


You'll be working collaboratively with the development and product teams to deliver production-ready features and tools with an impeccable degree of finish.


You will:


Improve software quality and delivery speed by designing and developing automation solutions across product teams.
Test and report on performance, usability and security.
Write and update the automation scripts and maintain regression suite
Collaborate with Product managers, Developers, Designers, and DevOps on solving customer and technical issues.
Deploy CI and devops tools.
Ship amazing products.

Your life thus far has included:


Experience in automation and manual testing.
Demonstrated ability in writing automated tests using Cypress, TypeScript, and/or other JavaScript frameworks.
Experience in testing RESTful APIs using Postman or other tools.
Solid understanding of web development life cycle.
Exposure to  modern JavaScript  and/or Python frameworks is highly regarded.

You will also:


Have a passion for delivering high-quality products and applications.
Thrive in a collaborative, creative team environment.
Treat others with kindness, empathy and respect.
Approach every moment thinking 'how can I help?'.
Know your strengths and can support others to grow their skills in these areas.

Who we are


The Josef team is exceptional, fiercely creative and driven to make a difference in the world. Because of this, our culture is open and we expect everyone to be a leader.


We are a group of friends from a range of different backgrounds. We value and celebrate diversity, and we're committed to creating an inclusive, flexible and happy environment for all employees.

What we do

The majority of people who face a legal problem do not get help from a lawyer. And for those who do, many find the experience expensive, uncertain and confusing.


Josef's mission is simple and ambitious: to make legal services more accessible for everyone, no matter who you are. Josef's platform allows lawyers to easily build, launch and scale automated legal services and in a short time, over 75,000 people have sought legal assistance from Josef bots. We've also expanded around the world – with customers from New York to Melbourne and London – and across the legal industry, from top global law firms to legal aid organisations helping society's most vulnerable.

What to expect


Competitive salary
Flexible work environment
Generous paid leave
Top-end equipment (laptop and whatever else you need)
A supportive and inclusive environment
Professional development (both internal and external, with a stipend)
The ability to help us determine the future direction of the company
As a start-up, a workplace that is challenging, dynamic, creative and independent
Quarterly reviews to ensure that both you and us are meeting mutually set goals
Apply to Josef
About Josef
Office address
Company size
1-10 people
Founded in
2017