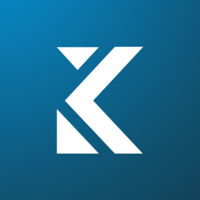 Software Engineer at Kapiche
Apply to Kapiche
Kapiche is looking for an exceptional engineer who will be focused on delivering scalable high-quality work that will have a direct impact on our customers. If you have strong production experience with Vue.js or Django and looking for an opportunity to do some of your best work, keep reading!


How you will make an impact


We're looking for a keen desire to contribute to the design, development, testing, and continuous improvement of software infrastructure at Kapiche.


Your biggest impact will come from your technical and engineering output: this role will see you working on code and collaborating on various technical objectives for most of the working day. Drawing on your previous experience of working on a user-facing product, you will be involved in all aspects of the software development lifecycle, coming together collaboratively with our team, building a world-class product that users really love. We develop software with readability, reusability, testability, and maintainability in mind and we trust you will follow industry best practices.


As an early team member in our startup, you will thrive in a fast-paced start-up and be prepared to roll up your sleeves, be curious, and keep pushing to help shape our technical direction, delivering quickly to meet the needs of our ever-growing customers. All our engineers have shared ownership of the full stack so this role is perfect to get broad experience in both front-end and back-end domains; however, for this role, it would be advantageous to bring strong front-end skills and experience. We anticipate substantial development work in this area as we refine our product's feature slate.


Our organisation fosters psychological safety where you will be supported and encouraged to challenge the status quo, ask questions, and find solutions. We provide full transparency on how your work relates to overall company objectives and the significance it will have on moving the needle on our company goals.


But just as important as the technical experience is to have an eye for detail, be coachable, a creative problem solver, and comfortable to offer your ideas and collaborate. The Engineering team is tight-knit, with no egos, and welcomes engineers to come and join us as we scale.


Key responsibilities - what you'll do


Designing, developing, and implementing new software features and tests.
Provide high-quality code reviews.
Triage and resolution of software defects.
Collaborate with stakeholders (designers, marketers, sales, customers) in order to deliver engineering outcomes.
Provide input and direction towards the evolution of the technology stack, in line with industry standards and best practice.
Collaborative ownership of the Tech Stack, actively working to strengthen the people around you.
Contribute to meeting our required product uptime and respond to outages in a timely manner.
Provide considered estimates of implementation requirements and timelines so we can communicate with customers confidently.
Support and expand our internal engineering infrastructure (CI/CD).

To be successful in this role


You have a STEM degree or equivalent experience.
3+ years of experience.
Strong communication skills: you will engage proactively with both technical and non-technical stakeholders; in particular, communication with empathy is essential to success in this role.
Ability to effectively articulate technical challenges and solutions.
Have experience with Django. Experience with Django REST framework will be advantageous.
Have experience with a modern front-end framework used in single page applications (SPAs) like React or Vue.js. Experience with Vue.js will be advantageous.
Resilient to change, and you can re-prioritise as requirements evolve.
Can think laterally about problems and ideate and deliver on creative solutions.
Strong analytical and reasoning skills with an ability to visualise processes and outcomes.
Experience with any of Docker, Kubernetes, Google Cloud Platform, SQL, or Jenkins would be beneficial.

Why you will love working at Kapiche


At Kapiche, people are our main focus. We are building the best possible team capable of winning the global race to own the text analytics market. Our approach is to find A-player candidates like yourself, give you ownership of your work, and everything you need to achieve outstanding results.


Engaged with customers in Australia, the US, and Europe and backed by top Aussie investors we welcome ambitious talent who share our core values and what to be part of our next rapid growth stage. The opportunity is for you to work with and influence the journey of a successful Australian technology startup with high growth potential and an ability to scale globally. What you can expect from us:


Competitive salary + equity options.
Freedom to work the best way you can with options for flexible working.
Encouragement and support for your personal and career growth.
Weekly Wellness Allowance.
Team activities and regular social gatherings.
A location and space conveniently located in the heart of Fortitude Valley, close to public transport.
Apply to Kapiche
More jobs at Kapiche
About Kapiche
Office address
315 Brunswick Street, Fortitude Valley, QLD, 4006
Company size
11-50 people
Founded in
2015