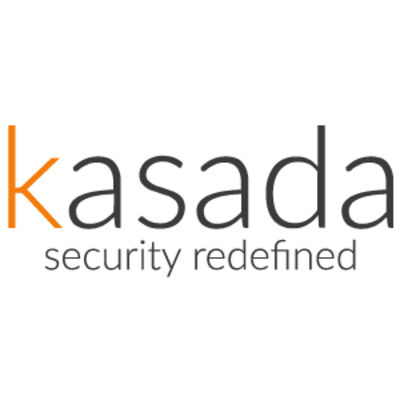 Kasada Bot Hunter at Kasada
Apply to Kasada
This is your opportunity to be a part of Australia's 2019 Cyber Startup of the Year. We have doubled the size of our business last year, and our ambitions are to grow even faster in 2020. This is a fantastic opportunity to get in at the ground level as we further build out the core of our business.
Our Security Engineering team is a core part of this vision. The role of a Bot Hunter places you behind the core functionality of our product. You will be using your skills and drive to help discover and disrupt advanced botting adversaries. You will be analysing large amounts of traffic from our global customer base over a swathe of different industries, while also working with the team to design and enhance our tooling and capabilities for the upcoming growth in the area.
This role is one-of-a-kind in Australia and will place you at the forefront of the Cyber Security technology industry. Where your insights will help alter the global anti-botting landscape and your actions can have an immediate effect.
You're the type of person that loves breaking things just for fun. You're highly driven to finding the answer and will break down technology to its fundamental level to do so. You'd like to prove yourself if given the opportunity and help build something that you can look on and be proud of. While you also find yourself creating passion projects in your spare time.

Core requirements


Performing analysis of client sensor telemetry and behavioural data to identify current and emerging threat landscapes and actors
Using the product portal and other in-house tooling to engage in adversarial combat
Implementing and managing Kasada's advanced mitigation capabilities
Implementing proactive detection and profiling scripts to mitigate threats from bots/automation
Contributing to the creation of the processes and documentation of the Security Engineering functions at Kasada

Additional functions


Working closely with Product Engineering, Security Engineering and R&D to further develop our core product offering.
Working with R&D to reverse automation toolkits (including bots found in the wild) to develop robust detection mechanisms
Proactively identifying product improvements and contributions to detection/mitigation R&D
Working with the Customer Support team to deliver security incident analysis to customers on-demand as well as on schedule
Contribute to quarterly Bot Reports for public consumption

The "must have" list


Experience with web engineering (Javascript, browsers, web servers, etc)
You can reverse functionality based on code analysis (primarily JS)
You can use common querying tools Splunk / Elasticsearch-Kibana and SQL
You are an analytical and data-driven thinker who makes decisions based on objective information
Highly motivated to help build Kasada into a big global business.

The "everything else" list


2+ years of experience working with web apps / appsec
Your work has involved dealing with "the business" and/or customers
Written and verbal communication skills that can convey both technical, nontechnical  and strategic descriptions for various situations and audience
Generally flexible availability - able to work odd hours or hop on calls with short notice. 
An active member of the Information Security Community
Avid Technology hobbyist
High School Diploma or above

Our team
As one of our early team members, you will have a say in the future direction of our global SecEng team. We are ONE Team, and we work as a united force to continually deliver a positive impact on the world and each other, as we grow. We pride ourselves in our curiosity, digging deep while creating a fun, innovative and balanced environment. We are fast-moving and fast-growing, focusing on the right problems to get the greatest outcomes for our customers and our team. We encourage each other to share experiences and opinions, AND to act on them. We empower you to do great things!
More about Kasada
Continually innovating and creating software to enable humans to take back control of the internet, Kasada empowers enterprises to both protect their businesses and make smart decisions based on real data, real transactions and real growth. We stop the bots! Growing in Sydney, Melbourne, New York and Walnut Creek, we are looking for people who are passionate about creating a secure and safe internet for businesses and people, everywhere.
More about our benefits
Regardless of location, or whether you work in the office, from home, or a combination of the two, Kasada is a highly collaborative team, and we are always looking for more ways to have fun! We support you with some great perks, such as ample time off to relax and recharge, flexible working options, health & wellbeing options, flexible learning, Hackathon days, and more, as we continue expanding our benefits portfolio!
Apply to Kasada
More jobs at Kasada
About Kasada
Office address
822 George Street, Chippendale, NSW, 2008
534 Church Street, Cremorne, VIC, 3121
Company size
11-50 people
Founded in
2015