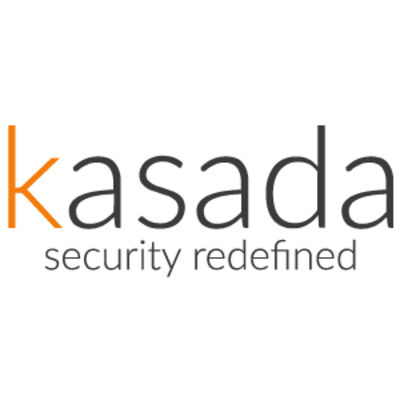 Senior DevOps Engineer at Kasada
Apply to Kasada
This is your opportunity to be a part of Australia's 2019 Cyber Startup of the Year. We doubled the size of our business last year, and our ambitions are to grow even faster in 2021. This is a fantastic opportunity to get in at the ground level as we further build out the core of our business.
This role is a key enabler in helping us achieve our vision. We're here to build a company that brings back safety and security to the online world, and we are building the same in our real world at Kasada.

What you'll bring


Strong automation focus, you want to automate everything
Deep knowledge of the AWS Ecosystem, we use products like DynamoDB, ElasticSearch, ElastiCache, ECS, EC2, ELB, ALB, CloudFormation etc.
Experience with infrastructure as code with technologies such as Pulumi or Terraform
Experience building logging solutions with ELK
Experience with application monitoring tools such as New Relic or Datadog
Experience working with docker
Solid networking skills
Excellent written and verbal communication
Pragmatic and considered approach
Experience building products as a software engineer is an advantage

What you'll be doing


Automating all the things
Optimising the infrastructure of our market leading bot mitigation product
Working in our awesome infra team, promote and drive a strong devops culture in the rest of the product teams
Identify and propose automation improvements in our workflows
Improving our CI/CD pipelines with automation and infrastructure as code
Improving our operational efficiency by ensuring we are right sizing our infrastructure

Our Team
We are ONE Team, and we work as a united force to continually deliver a positive impact to the world and each other, as we grow. We pride ourselves in our curiosity, digging deep while creating a fun, innovative and balanced environment. We are fast moving and fast growing, focusing on the right problems to get the greatest outcomes for our customers and our team. We encourage each other to share experiences and opinions, AND to act on them. We empower you to do great things!
More about Kasada
Continually innovating and creating software to enable humans to take back control of the internet, Kasada empowers enterprises to both protect their businesses, and make smart decisions based on real data, real transactions and real growth. We stop the bots! Growing in Sydney, Melbourne, New York and The Bay Area, we are looking for people who are passionate about creating a secure and safe internet for businesses and people, everywhere.
More about benefits
Regardless of location, or whether you work in the office, from home, or a combination of the two, Kasada is a highly collaborative team, and we are always looking for more ways to have fun! We support you with some great perks, such as: ample time off to relax and recharge, flexible working options, health & wellbeing options, flexible learning, Hackathon days, and more, as we continue expanding our benefits portfolio!
Apply to Kasada
About Kasada
Office address
822 George Street, Chippendale, NSW, 2008
Company size
11-50 people
Founded in
2015