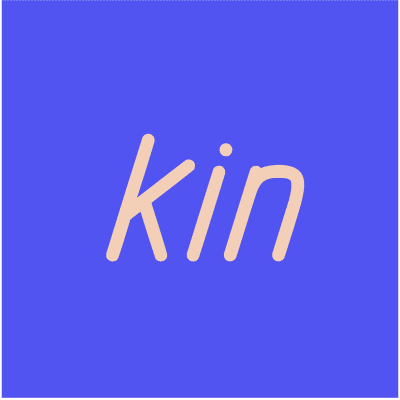 Kin Fertility
We exist to raise the standards for women's fertility health.


Women's roles in society have been changing for decades—they still are. We're leaders, we're career-women, we're more educated, we're paid more, and we have less time. We think modern women deserve better access to quality health information and healthcare that fits into our changing needs and lifestyles.


So we're building Kin. A simple way for Australian women to get the info they need to make empowered choices about their reproductive health. It's healthcare on our terms.


We're on a mission to normalise the convo around reproductive health


There's a stigma attached to women's reproductive health. Issues around fertility, contraception, pregnancy complications, and pain can be pretty uncomfortable to talk about. Unfortunately, this keeps many of us silent.


At Kin, we're equipping women to take control of our fertility health and become advocates for our own bodies. Kin provides trusted information to inform decision making, and better access to the healthcare system for a simpler fertility journey.

Australia's first subscription contraception service


We think women deserve better access to contraception. So we built an all-online subscription contraception service, connecting Aussie women with GPs and Pharmacies.

The Kin Fertility Test


We are soon to launch a women's fertility pathology test. It will give personalised information about your fertility hormones, whether you're thinking of kids now, never, or way down the track.

Trusted fertility guides


The internet is overwhelmingly crowded with confusing info. We're building a platform of trusted fertility content. Written by experts, delivered like a friend.
About Kin Fertility
Company size
1-10 people
Founded in
2019
Markets