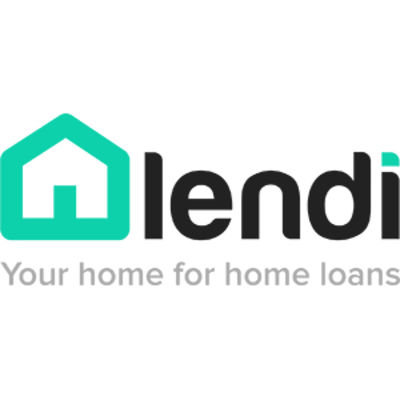 Salesforce Engineer at Lendi
Sydney, NSW and Remote
Apply to Lendi
Lendi is looking for an experienced Salesforce Engineer to join our Salesforce team. In an ever-changing regulatory environment, Lendi is leading the charge in developing industry-first technology designed to offer Australian homeowners transparency, simplicity and convenience in their home loan experience. 


Engineering is forefront in this charge as we look to automate and build out scalable and reliable systems to support our customers and counterparty banks. 
What you'll be doing: 


We value evidence-backed opinions and, as a valued member of our engineering team, you will have the opportunity to play an integral part in influencing the engineering team's rhythm, culture and processes with opportunities of impacting architecture and design, coding, deployment, and support.


Creating and maintaining customisations on the Salesforce.com platform using Salesforce technologies - Apex, Visualforce, Triggers and Lightning Components
Working in an event-driven architecture using Kafka and Salesforce Platform Events
Owning services end-to-end from requirements to design, development and deployment and support
Designing, provisioning, and managing the cloud infrastructure required by your services
Guiding and improving engineering practices
Working on a team that owns integral parts of the system, designing and delivering quality stable solutions 
Building robust, scalable software as a key member of our core engineering team
Writing clean code that can be continuously deployed, monitored, and maintained
Helping to drive the engineering rhythm and process of the team from planning, design, coding, deployment, through to support
Continuously improving your skills and helping the team continuously improve its processes
Collaborating as part of an agile team
Taking ownership of the systems you and your team build, which means supporting debugging, monitoring, and alerting in production.
What you'll bring: 


2-3 years of experience building and maintaining customisations on the Salesforce.com platform
Experience working with Salesforce DX and CI/CD tooling
Experience using and developing web services or RESTful APIs
A passion for building fault-tolerant and reliable applications and developing simple designs for complex problems
Experience or interest in building event-driven services or experience with Kafka
Experience with clean code practices (such as SOLID, refactoring, design patterns, and/or TDD) or a desire to learn
The ability to work productively as part of an agile team
A desire to continually improve how you and your teamwork
Proficient understanding of Git and code management tools (one of; Bitbucket, GitHub, etc)
The ability to communicate clearly and effectively with your team, managers, and stakeholders
It would be great to bring, but is not required to have:


Salesforce Platform Developer I Certification
Knowledge of AWS specifically IAM, S3, Lambda, etc
Experience working with Node.js and/or Serverless
Previous experience with event-driven systems or messaging patterns like Kafka
Exposure to automation and continuous delivery
About Lendi


Lendi is Australia's #1 home loan platform and we're building a technology-enabled platform to take the hard work out of home loans. We're passionate about how technology can revolutionise our industry and solve a key pain point in peoples' lives. 


Current technology for borrowers and mortgage professionals is comically outdated and inefficient. We're changing the landscape in two key ways: first, by giving borrowers the tools that give them control of the most important financial decision of their lives. Second, by saving mortgage professionals from the drudgery of today's tools and making their jobs both interesting and meaningful. 


Our developers and engineers are the key people leading that revolution. 


Benefits and perks:


At Lendi we take career development seriously. We have the opportunities, budget and frameworks in place to propel your career in the direction you want to take it!
Flexible working arrangements
A week's additional annual leave after 3 years' service
Regular social and team building activities.
Lendi is an equal opportunity employer and values diversity at our company.
Apply to Lendi
About Lendi
Office address
37 Pitt Street, Sydney CBD, NSW, 2000
Brisbane CBD, QLD, 4000
Company size
201-500 people
Founded in
2013