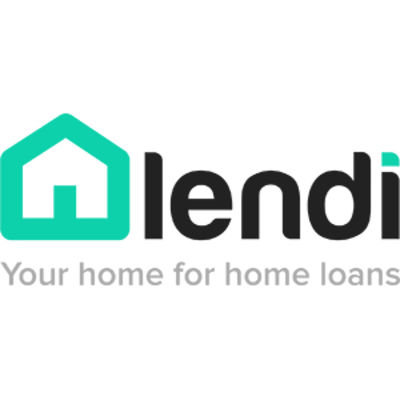 Senior Software Engineer - Front End (React) at Lendi
Apply to Lendi
This is a 9-month contract role: 


Very Competitive Remuneration
Immediate Start
Lendi is looking for an experienced Senior Software Engineer to help one of our product teams. In an ever-changing regulatory environment, Lendi is leading the charge in developing industry-first technology designed to offer Australian homeowners transparency, simplicity and convenience in their home loan experience. Engineering is forefront in this charge as we look to automate and build out scalable and reliable systems to support our customers and counterparty banks.

What you'll be doing:


For borrowers, you'll build a beautiful, intuitive and empowering interface for understanding and selecting the mortgage that is right for their unique situation 
For mortgage professionals, you'll create an optimised, efficient and transformative set of tools helping them be significantly more productive than their peers 
You'll be working with a team of four full stack developers and collaborating with thirty six other engineers across different teams
Develop reusable, flexible UI components using React
Using NodeJS to develop services in a Microservices architecture
Work with our Product/UX team to imagine the visual and interaction patterns appropriate for our customers.
Owning major parts of the system, designing and delivering quality stable solutions 
Building robust, scalable software as a key member of our core engineering team
Writing clean, maintainable code that is suitable for continuous integration and deployment, following best practices and software guidelines
Helping to drive the engineering rhythm and process of the team from planning, resource allocation, design, coding, deployment, and support
Guiding and mentoring less experienced engineers
Collaborating as part of a cross-functional Agile team
Making engineering decisions and owning the code you and your team build, which means supporting debugging, monitoring and alerting in production
What you'll bring: 


3+ years of experience as a Front End Engineer
A strong interest in usability and design aesthetics
Strong Javascript, Typescript, HTML5, CSS skills
Experience working with Javascript frameworks (React + Redux)
Experience with CSS-in-JS frameworks (Styled Components, Emotion, etc)
Experience across the full stack (NodeJs, Koa, React, Webpack, Jest)
Experience using and developing RESTful APIs
Good grasp of basic user experience principles and how to apply technology solutions to enhance UX
Demonstrable experience in a similar role working in a fast-paced, rapid growth environment on a consumer product
High levels of commercial acumen, communication skills & proactive in identifying areas for improvement
Proficient understanding of cross-browser compatibility issues and ways to work around them 
Proficient understanding of standards and techniques regarding web scalability, performance, and security
Proficient understanding of code versioning tools such as Git / Bitbucket
Driven & motivated, with the ability to inform & influence stakeholders at all levels
It would be great to bring, but is not required to have:
Experience building a design system
Experience with static site generators (NextJS, Gatsby)
Knowledge of AWS specifically IAM, S3 and DynamoDB
Understanding of event-driven systems 
An exposure to automation and continuous delivery

About Lendi

Lendi is Australia's #1 home loan platform and we're building a technology-enabled platform to take the hard work out of home loans. We're passionate about how technology can revolutionise our industry and solve a key pain point in peoples' lives. Current technology for borrowers and mortgage professionals is comically outdated and inefficient. We're changing the landscape in two key ways: first, by giving borrowers the tools that give them control of the most important financial decision of their lives. Second, by saving mortgage professionals from the drudgery of today's tools and making their jobs both interesting and meaningful. Our developers and engineers are the key people leading that revolution.

Lendi is an equal opportunity employer and values diversity at our company.
Apply to Lendi
About Lendi
Office address
37 Pitt Street, Sydney CBD, NSW, 2000
Company size
201-500 people
Founded in
2013