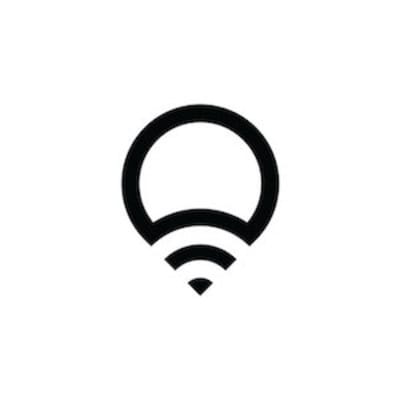 Cloud Engineer at LIFX
Adelaide, SA and Remote
Apply to LIFX
Some days it seems like every IT job is building some boring website. The same old fights with CSS, HTTP calls everywhere and a messy infrastructure that could be much more efficient. This is not one of those jobs. At LIFX we are looking for an engineer who wants to solve unique and challenging issues. Some of the most exciting challenges we have tackled recently are:


Managing a service to which millions of IoT devices are connected, and all the extra difficulty that comes with that.
Forwarding lots (think billions) of messages between devices in tens of milliseconds
Finding collaborative ways of defining a common binary protocol used by multiple teams in multiple languages and systems
Developing software for a device to test and refurbish returned products
We're looking for the best engineer for the role regardless of where you are based. If you happen to be in Adelaide or Melbourne, you can meet up with your colleagues in the office as the need arises. However, remote workers from anywhere in Australia will flourish in our environment.


About us


We're a tech company that loves to innovate, take on challenges and push the boundaries of our sector. At LIFX we're hands-on, collaborating closely across all parts of the company in Australia, Seattle, Silicon Valley and globally - sharing expertise, knowledge and skills across everything from digital marketing, eCommerce and customer experience to retail point of sale, product packaging and app design. We love big ideas, genius at play and good team players. This year, one of our major goals with the brand is to push great aesthetics and design thinking in the world of light technology.


About you


You are a fast learning and self-reliant worker who loves the thrill of a challenge. You take the initiative to solve the hard problems and use data to back up your decisions. An interest in the Internet of Things, High Availability Systems, Microservices Architecture, Embedded Systems, Hardware design, Android and iOS Development will make success more likely.


This role requires a candidate with a strong background in either Go, Python or Ruby software engineering, with an understanding of Unix based systems. You will also have a detailed understanding of Cloud Computing with Google Compute Cloud, Amazon Web Services or a similar cloud platform. An Understanding of Engineering techniques for Highly Available systems would be advantageous but not essential.


Essential


Experience with at least one of Go, Python or Ruby and willingness to learn the others
Able to participate in an out of hours support roster
Experience with Cloud Computing (GCP, AWS or Azure)
Experience scaling and administering databases. +PostgreSQL
High Availability systems engineering experience
At least an understanding of Unix systems
The right to work in Australia
Desirable skills/interests


Experience with the following Protocols: Bluetooth, Wifi, MQTT, Thread, Zigbee
Internet of Things
Microservices architecture
Embedded systems
Hardware design
Android or iOS software development
Network engineering

Benefits


Working in the LIFX Cloud team offers great working conditions, a competitive salary, a supportive team. We place a priority on keeping the pager silent, our infrastructure efficient and everyone on the same page.
LIFX is the world's favourite full-colour, Wi-Fi Smart light. We're a global brand with a loyal customer base that ships to over 120 countries and maintains strong partnerships with the leading Connected Home platforms and part of the Buddy Technologies Group.
Apply to LIFX
About LIFX
Office address
105-115 Dover Street, Cremorne, VIC, 3121
Adelaide CBD, SA, 5000
Company size
51-200 people
Founded in
2012