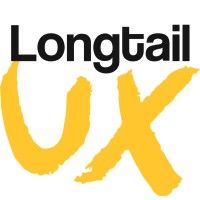 Longtail UX
Longtail UX is the fastest way to grow your online market share. Our AI-powered patented technology can open up a new customer acquisition channel for websites. Within a few weeks, we deliver incremental sales at a predictable and measurable ROI. 

Longtail UX brings new and ready-to-buy customers who are looking for products you sell, but without your brand in mind yet, to your website. We deliver a unique and personalised user experience connecting buyers to what they're looking for, all in one click.


We work with clients around the world, including some of Australia's best-known brands across retail, peer-to-peer marketplaces, finance and travel, including Myer, Graysonline, Catch Group, Dan Murphy's, Adore Beauty and many others. Our international business is also growing quickly, with established clients across the US, Europe, Japan and Latin America including international brands like Kewpie, Bravissimo and Adevinta Group.


LUX was co-founded by an Ex-Googler and is backed by well-known institutional investors, including Investec and W23, the investment-arm of Woolworth's Group. We have a hard-working and super fun team that strongly values diversity while generating exceptional value for clients.