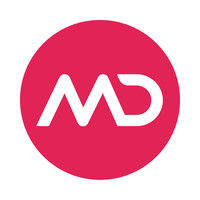 Product-focussed BioInformatician at Mass Dynamics
Melbourne, VIC and Remote
Apply to Mass Dynamics
MD bioinformatician:


noun [ C ]


     1. biology, informatics, magician
      2. someone who thrives when at the intersection of learning, building and product-thinking
     3. has undeniable
#massgeek
potential and has the drive to create impact in an early-stage SciTech startup

What you'll be signing up for


We will have more information on this role at hand very soon.

If you cannot help your excitement and keen to register your interest, please do so and we will send you the details as soon as they're available.


Why Mass Dynamics?


A great chance to help scientists accelerate medical research and drug development
Our early adopter customers love us, our services and all that we stand for
Leverage well-known and progressive SaaS approaches
Work alongside deep subject matter experts
We have a for-impact lens, no ad-clicking algorithms here
Our product development process is tight. We have the maturity to ship code to production within days of writing it so you will see the direct impact of your brilliant ideas
Lean and emotionally intelligent team, it's safe to speak up to share your ideas and concerns. We celebrate failures as they are a great way to learn
We are an Australian-based startup with a global vision

Who is Mass Dynamics and why do we exist?


Mass Spectrometry (MS) is the best scientific tool we have today and most discoveries have involved the use of them in some shape or form. In the last 100+ years, MS has enabled the discovery of new molecules, signaling pathways and mechanisms of disease. It's helped us understand how drugs, therapeutic agents and protein structures behave and even helped solve crimes. Ultimately, MS can help answer incredibly complex questions of nature.


MS ought to be accessible by more life scientists. What's great is that MS instruments receive a lot of attention and in turn hardware innovation occurs at a rapid rate. What's not so great is that the software to leverage their magic is left behind. Until now.


MD has built Discovery and Targeted MS data analysis services to help the bioPharma and Academic sector efficiently and effectively process, quality-check, analyse and interpret their MS experimental data. Typically taking days, weeks or months, MD can produce results within minutes or hours. With this lightning speed, we are supporting our customers in the acceleration of medical discoveries and drug development, without compromising efficacy or safety.


We've done this by bringing together progressive technology, a lean and human-centred design approach, novel scientific methods and a diverse team. We are expanding our team so we can create greater impact, faster. So get in touch to find out more.
Apply to Mass Dynamics
More jobs at Mass Dynamics
About Mass Dynamics
Office address
31 Queen Street, Melbourne CBD, VIC, 3000
Company size
1-10 people
Founded in
2019