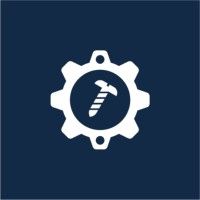 Matrak
Matrak offers end-to-end supply chain visibility for your team. A global construction tracking software, Matrak was designed specifically to support and simplify the complexities of moving materials from manufacture to install and anywhere in between.

Matrak allows users to track complex material interactions and manage operations from a single source of truth, offering a global Network that helps us build better, together.

The construction industry is expected to grow to $17.5 trillion by 2030. 98% of all mega construction projects are delayed and over budget and it's only now beginning to embrace digital transformation.

At its core, the construction industry takes designs and makes them real through the use of materials - manufacturing, shipping and installing them across a range of trades. Matrak takes the drawings for these projects, and uses patentable, learning tech to convert them into interactive sources of truth, tracking every piece of material throughout the supply chain and construction process.

This gives builders, manufacturers, suppliers, and installers shared visibility of the status of their project, over the Matrak network. Seamless translation between Chinese and English across the platform further aids the flow of time critical information.

Matrak platform improves communication in construction helping companies deliver on time, on budget and with increased profit margins.
About Matrak
Office address
10 Saint Andrews Place, East Melbourne, VIC, 3002
Company size
11-50 people
Founded in
2013
Markets