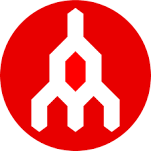 Frontend Software Developer at Megaport
Apply to Megaport
We are looking to add multiple Frontend Developers to our front end development team to enable us to build high quality software more quickly and to improve our systems for both customers and internal users.
Reporting to the Frontend Development Manager, this role will be a key contributor to our highest value web property, the Megaport Portal, and other internal and customer-facing software. 
About Megaport


Megaport has transformed the way IT gets connected. We're global leaders in Network as a Service (NaaS), changing the way businesses reach the cloud. We're also a leading partner to Amazon, Microsoft, Google, IBM, Oracle, NYSE, and many other leading technology companies. Megaport is a publicly traded company on the Australian Stock Exchange with a market cap exceeding $2 Billion. We're a lean, high-achieving team made up of over 230 members globally. While the company is headquartered in Brisbane, Australia, employees are spread out across North America, Europe, and Asia-Pacific. Staff enjoy an environment that is collaborative, supportive, and fun.
Our Team Culture


Join a team of globally-positioned industry experts that lead by example. We do not compromise our values for commercial gain; we are all custodians of our culture, and the customer is at the centre of everything we do. Our employees are motivated, adaptable, persistent, hard-working, and dynamic. Our culture permeates everything we do and this, in turn with a global vision, forms a commitment to each other, our customers, and shareholders alike.

What You'll Be Doing


This role will be a key contributor to our highest value web property - the Megaport Portal. Working with the existing engineering team to build the best user experience and simultaneously producing a high quality codebase and maintaining feature implementation goals.
Help build and maintain the Megaport Portal and other frontend tools using a modern frontend development stack including Vue, ES2015+, Webpack and SASS.
Work closely with and incorporate feedback from project managers, designers and other engineers.
Proactively enhance our web platform, and participate in the team culture.
Write client-side code for web-based applications, create fast, easy-to-use applications, and develop prototypes quickly.

What We Are Looking For


Experience in building applications with VueJS or other modern frameworks such as Angular JS or React
An agile mindset with the ability to work in a transparent and collaborative manner
Demonstrable experience consuming and integrating web services such as REST, OAuth or other 3rd party services
Experience developing responsive web applications that work across multiple devices
Solid understanding of W3C standards and guidelines such as web accessibility, semantic web, HTML5, CSS, JavaScript Web APIs and internationalization
Strong written and verbal communication
Experience and a working knowledge revision control systems, preferably Git

What We Offer


Creative, fun, and contemporary workspaces
Motivated team of industry experts and new talent
Flexible working environments
Cutting-edge software to drive efficient communication and collaboration
Training and development opportunities
Celebrated success with 'Legend' and 'Kudos' Awards
Health and wellness program and full social calendar
Opportunity to make a difference

All applications will be treated in confidence. 
Please see Part 2 of our
Privacy Policy
to see what information Megaport collects from job applicants, why, and how we store and use it.  Note that you're entitled to know what personal data of yours Megaport holds, to request updates, rectification, and in some circumstances restriction or deletion thereof if you object (you being entitled to withdraw your consent to our holding your information at any time). Please see Part 5 of our Privacy Policy for more details on this and how to contact Megaport's data protection officer if you have any further privacy-related questions.

Candidates who meet the selection criteria will be invited to attend an interview

Strictly no Recruitment Agencies please.
Apply to Megaport
About Megaport
Office address
825 Ann Street, Fortitude Valley, QLD, 4006
Sydney CBD, NSW, 2000
Company size
51-200 people
Founded in
2013