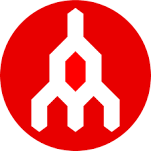 Java Developer at Megaport
Apply to Megaport
We need a senior Backend Developer familiar with the Spring/Java stack, and interested in applying technologies such as Kotlin, Neo4J, Machine Learning etc. The work will be a mixture of maintaining legacy code (boring), refactoring existing code into microservices using Spring Boot / Kotlin (interesting), integration to 3rd party Enterprise systems and customer / partner systems (also interesting) as well as expanding our ML capability and graph db work (way cool).
About Megaport


Megaport has transformed the way IT gets connected. We're global leaders in Network as a Service (NaaS), changing the way businesses reach the cloud. We're also a leading partner to Amazon, Microsoft, Google, IBM, Oracle, NYSE, and many other leading technology companies. Megaport is a publicly traded company on the Australian Stock Exchange with a market cap exceeding $2 Billion. We're a lean, high-achieving team made up of over 230 members globally. While the company is headquartered in Brisbane, Australia, employees are spread out across North America, Europe, and Asia-Pacific. Staff enjoy an environment that is collaborative, supportive, and fun.
Our Team Culture


Join a team of globally-positioned industry experts that lead by example. We do not compromise our values for commercial gain; we are all custodians of our culture, and the customer is at the centre of everything we do. Our employees are motivated, adaptable, persistent, hard-working, and dynamic. Our culture permeates everything we do and this, in turn with a global vision, forms a commitment to each other, our customers, and shareholders alike.
Role Flexibility


This role has the opportunity to take advantage of our flexible work arrangements working from home.  

What you'll be doing


Maintain and improve Megaport systems for core business purposes
Build RESTful APIs and maintain internal and customer facing documentation
Supporting quality, acceptance and release processes
Keep abreast of appropriate technologies and best practices
Participate in Megaport's agile development process

What we are looking for


5 + years of experience developing software in Java and/or Scala
Experience in building services and tools in the context of web applications
Experience working with relational databases using SQL
Demonstrated collaboration and communication skills
An ability to reason logically, question appropriately and present technical information clearly and concisely
Bonus: An active GitHub account/examples of prior work
Bonus: Experience with networking
Bonus: Experience with Scala, Kotlin, JavaScript, Python

What we offer


Flexible working environments with the ability to do your job from anywhere
Birthday Leave
Generous study and training allowance + development opportunities
Share Scheme
Creative, fun, and contemporary workspaces
Motivated team of industry experts and new talent
Celebrated and recognized success with Megaport's very own 'Legend' and 'Kudos' Awards
Health and wellness program
Opportunities for career growth and potential for global intra-company transfers for interested candidates
All applications will be treated in confidence. 


Please see Part 2 of our
Privacy Policy
to see what information Megaport collects from job applicants, why, and how we store and use it.  Note that you're entitled to know what personal data of yours Megaport holds, to request updates, rectification, and in some circumstances restriction or deletion thereof if you object (you being entitled to withdraw your consent to our holding your information at any time). Please see Part 5 of our Privacy Policy for more details on this and how to contact Megaport's data protection officer if you have any further privacy-related questions.

Candidates who meet the selection criteria will be invited to attend an interview


Strictly no Recruitment Agencies please.
Apply to Megaport
About Megaport
Office address
825 Ann Street, Fortitude Valley, QLD, 4006
Sydney CBD, NSW, 2000
Company size
51-200 people
Founded in
2013