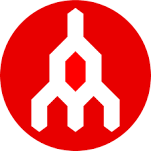 Product Manager at Megaport
Apply to Megaport
Reporting to the Head of Product Management, this role will facilitate the gathering and communication of requirements between stakeholders and the engineering teams. Your main task will be to include performing detailed requirements analysis, documenting processes and communication of findings. To succeed in this role you should have a natural analytical way of thinking and be able to explain difficult concepts to non-technical users. 
A large part of this role is working with stakeholders to elicit problem statements and detailed requirements and to be able to communicate this to the engineering teams.
This position is for an in-person role in our Brisbane, Australia office.  Candidates must either live in Brisbane or be willing to relocate, and have work rights in Australia.
About Megaport


Megaport has transformed the way IT gets connected. We're global leaders in Network as a Service (NaaS), changing the way businesses reach the cloud. We're also a leading partner to Amazon, Microsoft, Google, IBM, Oracle, NYSE, and many other leading technology companies. Megaport is a publicly traded company on the Australian Stock Exchange with a market cap exceeding $2 Billion. We're a lean, high-achieving team made up of over 230 members globally. While the company is headquartered in Brisbane, Australia, employees are spread out across North America, Europe, and Asia-Pacific. Staff enjoy an environment that is collaborative, supportive, and fun.
Our Team Culture


Join a team of globally-positioned industry experts that lead by example. We do not compromise our values for commercial gain; we are all the custodians of our culture, and the customer is at the centre of everything we do. Our employees are motivated, adaptable, persistent, hard-working, and dynamic. Our culture permeates everything we do and this, in turn with a global vision, forms a commitment to each other, our customers, and shareholders alike.

What you will be doing


Own your product! Create the vision and product strategy, build consensus for your strategy, and measure the results by the revenue you create
Manage the cradle-to-grave lifecycle of your products, from requirements through end of life
Build and maintain a roadmap of future features to increase revenue and delight our users
Research and propose pricing of your products to drive success and deliver value for our users

Talents, Skills & Qualifications


2-7 years of technology industry experience
A minimum of 2 years of experience as a Product Manager for external customer revenue-generating products, preferably with experience with multiple products
Experience working directly with external customers and the teams that support them, such as sales and marketing
Curiosity about new technologies, systems, and tools
Prior experience with network technologies are a plus but definitely not required

What we are looking for


Strong empathy with both our customers and your diverse colleagues across multiple teams
Demonstrated ability to prioritise between competing opportunities and articulate the business rationale behind those decisions
Analytical ability to drive business cases, strategy and roadmap decisions, and product improvements based on data
Excellent written communication and presentation skills that clearly and concisely create shared understanding across the organisation

What we offer


Flexible working environments with the ability to do your job from anywhere
Birthday Leave
Generous study and training allowance + development opportunities
Creative, fun, and contemporary workspaces
Motivated team of industry experts and new talent
Celebrated success with 'Legend' and 'Kudos' Awards
Health and wellness program
Opportunities for career growth and potential for global intra-company transfers for interested candidates

All applications will be treated in confidence. 
Please see Part 2 of our
Privacy Policy
to see what information Megaport collects from job applicants, why, and how we store and use it.  Note that you're entitled to know what personal data of yours Megaport holds, to request updates, rectification, and in some circumstances restriction or deletion thereof if you object (you being entitled to withdraw your consent to our holding your information at any time). Please see Part 5 of our Privacy Policy for more details on this and how to contact Megaport's data protection officer if you have any further privacy-related questions.

Candidates who meet the selection criteria will be invited to attend an interview.
Apply to Megaport
About Megaport
Office address
825 Ann Street, Fortitude Valley, QLD, 4006
Sydney CBD, NSW, 2000
Company size
51-200 people
Founded in
2013