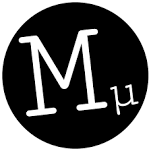 Senior Electronics Engineer at Morse Micro
Apply to Morse Micro
Are you an experienced electronics engineer?  Would you like to help build the next generation Wi-Fi chips that will enable a new generation of Internet of Things (IoT) devices? 


Morse Micro is Australia's fastest growing semiconductor startup that is shaping the future of Wi-Fi technology for the multi-billion dollar Internet of Things markets. You will be working with experienced professionals and engineers, some of whom are the team that invented the original Wi-Fi technology that is ubiquitous today. 


As Morse Micro's Senior Electronics Engineer,  you will be based at our HQ in Sydney, working with the chip design, firmware and systems teams to design and construct critical electronics systems primarily for Morse Micro silicon.

Your main responsibilities will  include:


Gathering specifications and electronic systems requirements from the chip design, firmware and systems teams 
Designing electronic circuits for test characterisation and various prototypes
Electronic component selection for board and module design
Schematic capture and PCB layout using Altium tools
Interface with PCB manufacturers and assembly contract manufacturers
Laboratory technical skills to bring up circuit designs
Documenting designs and processes

Essential skills/experience (you must have):


BEng Electrical Engineering (or similar technology degree)
Minimum 5+ years experience of electronic circuit design within advanced technology companies
Extensive electronics laboratory experience
Experience designing electronic circuits for test characterisation and various prototypes
Expert level skills using Altium tools

Bonus skills (if you have those you can stand out among the crowd, don't sweat it if you don't):


Prior experience working within a semiconductor company
Wireless systems experience
Ability to program embedded systems
Python experience
Ability to design and construct electronic test systems

What we offer:


Competitive salary + excellent stock option package
Potential to sponsor a work visa for the right candidate
Healthy work environment with sit/stand desks and large screens
Office perks such as stocked drinks fridge, snack bar and barista coffee
Newly fitted-out offices, with a relaxed, friendly work environment

Who we are:


Morse Micro is a fabless semiconductor company building Wi-Fi HaLow (802.11ah) chips for the Internet of Things (IoT). We are a team of wireless experts that love to innovate and invent. Together, we are building the world's lowest power Wi-Fi technology that will enable billions of IoT devices to connect securely to the internet. We are a global team with offices in Sydney & Picton (Australia), Irvine & Boston (USA), Bangalore (India) and Hangzhou (China).

How to apply:


To apply submit your CV and cover letter and tell us why you would be a stand-out applicant for the role of Senior Electronics Engineer at Morse Micro.
Apply to Morse Micro
About Morse Micro
Office address
10-14 Waterloo Street, Surry Hills, NSW, 2010
63 Foveaux Street, Surry Hills, NSW, 2010
Company size
11-50 people
Founded in
2016