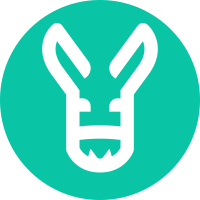 Business Analyst at Moula
Apply to Moula
Moula is a better way to borrow money to grow your business. Once upon a time, getting a business loan meant spending 6-8 weeks filling in forms and then waiting around for approval. With Moula, you can apply online with no paperwork and no hassle and have the funds in your account the next day. 

We've developed a unique platform that will analyse a business' data, making the process simple, fast, and friendly. But we're not just a smart algorithm; we're all about human interaction, which is why we have a team of real people who will get to know each business' unique needs. Founded in Australia by an experienced team who are passionate about using technology to simplify finance, Moula continues to lead the market with our transparent pricing and responsible lending practices.

As we continue to scale, we're creating exciting opportunities. Come and join our super talented team and find out why we were recognised as a LinkedIn Top Startup (2019).

About the position

This role is accountable engaging with technical stakeholders and system experts to define technical requirements, developing requirements as User Stories for the software developers to develop solutions in an Agile environment. It is embedded into a development team, and supported by its Product Owner and technical team lead. It owns the functional success of the delivered initiatives through effective User Stories, definition of end-to-end use case and test scenarios.

Key responsibilities


Translating high-level design of initiatives into detailed requirements through process maps, journey maps and breaking down initiatives into component Epics and their User Stories 
Working closely with the team leads, architects, product owner, development team, designers and the UX team to ensure there is a shared understanding of requirements
Supporting the Product Owner during Refinement sessions and backlog prioritisation
Supporting the technical leads during sprints to ensure all assets, specifications and design collateral is made available in time.
Creating end-to-end test cases for delivery and coordinating User Acceptance Testing with QA and tech leads to ensure the overall functional success of the initiative.
Preparing material and providing training and assistance to end-users following implementation.

About you


5+ years of proven experience in capturing business and technical requirements into  user stories for development teams 
Demonstrated experience in operating in an Agile delivery environment, with a comprehensive understanding of the agile methodology,
You have a strong technical background with a good understanding of APIs, back-end architecture and third-party integration 
You have depth of  experience in the financial sector, particularly in lending or payments domains
You can operate equally well at both high-level process design and detailed user story descriptions
You demonstrate a good balance of technical and commercial aptitude, along with well-developed communication and, negotiation 
Strong ability to manage conflict, issues and changing priorities to drive outcomes

And finally, about the team you'll be working with

We don't know it all. We're not looking for someone who does. But you'll need to be prepared to roll your sleeves up, be curious, and keep pushing until you've found the boundary. We don't believe in perfect, but we do believe in testing, learning, and asking more questions than any of us had thought of to start with.


We're a quirky bunch, we love a good laugh, and we're not afraid to face a challenge head on. No two of us are alike, so to fit in, you'll need a good dose of different.
Apply to Moula
More jobs at Moula
About Moula
Office address
459 Collins Street, Melbourne CBD, VIC, 3000
Company size
51-200 people
Founded in
2013