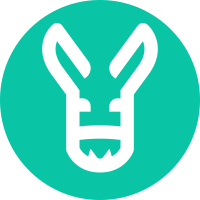 Business Development Manager - QLD at Moula
Apply to Moula
Founded in 2013, Moula is an Australian fintech dedicated to backing good business. Providing business finance solutions across lending and payments, we empower businesses to access capital without using assets. We've developed a unique platform that will analyse a business' data, making the process simple, fast and friendly. With our 'heads and hearts' approach, we're focused on combining data, automation and tech, with a personal, human experience.


As we continue to scale, we're creating exciting opportunities. Come and join our super talented team and find out why we were recognised as a LinkedIn Top Startup (2019).

About the position


Moula is growing rapidly and as part of strategic plan to further expand our business we need a highly skilled Business Development Manager to focus on the Queensland market.

Key responsibilities:


Build relationships with partners comprised of commercial and asset finance brokers, accountants and bookkeepers
Work with the state BDMs and Partner Relationship Managers on prospecting
Take full accountability for defining target customers, utilising metrics to monitor performance and understand results and drivers of performance, while developing contingency plans to address shortfalls
Demonstrate Moula's service offering to large audiences across your state territory
Be responsible for driving awareness and recommendation of Moula to small businesses via our partners across Australia
Proactively contact new leads and build partner loyalty
Play a pivotal role in the rapid growth of the Moula partner channel by achieving mutual benefit for our partners and their clients
Co-ordinate the sales process for loans originated via our partner channels, by collaborating with all internal and external parties to deliver a positive customer experience
Develop strong relationships at all levels, identifying key decision makers and influencers
Utilise Salesforce to manage your sales activity and pipeline
Work with the Partner Marketing team on developing new initiatives
Keep up to date on developments in the SME lending market and the broader business/economic landscape to enhance your ability to meet and anticipate client requirements
Act as the conduit for customer and partner feedback, providing insights into the Customer Experience, Product Development and Marketing teams

About you

We're looking for a well-rounded individual who;
has an interest and passion for sales - driving positive outcomes for the customer and the sales team
is self-directed - you take ownership of your role and have an "I've got this" attitude
Here are the specifics of what we're after
an in-depth understanding of business lending (essential)
experience in facilitating business lending transactions (also essential)
broker experience - either as a broker or managing broker relationships (just as essential)
experience in meeting and exceeding targets in a business to business sales role
existing experience in Commercial lending or Asset finance 
basic knowledge of accounting and/or finance principles and day to day requirements of managing customer and partner inquiries to identify sales opportunities and closing or referring them
experience working with a CRM database. Salesforce preferred
demonstrated excellence in organisational, time management, and planning abilities
outstanding communication skills including the ability to quickly engage and create
strong rapport with customers
strong attention to detail and follow-up
a willingness to learn and take ownership of your responsibilities
loads of initiative and self-motivation and the ability to work in a fast and ever-changing environment
demonstrated success in new business sales in a fast-paced environment, consistently achieving targets and deadlines
highly self-motivated and confident, with high integrity and tenacity to outperform the competition
involvement in managing a small business or experience in financial services will be considered extremely valuable

And finally, about the team you'll be working with


We don't know it all. We're not looking for someone who does. But you'll need to be prepared to roll your sleeves up, be curious, and keep pushing until you've found the boundary. We don't believe in perfect, but we do believe in testing, learning, and asking more questions than any of us had thought of to start with.


We're a quirky bunch, we love a good laugh, and we're not afraid to face a challenge head on. No two of us are alike, so to fit in, you'll need a good dose of different.
Apply to Moula
About Moula
Office address
459 Collins Street, Melbourne CBD, VIC, 3000
Company size
51-200 people
Founded in
2013