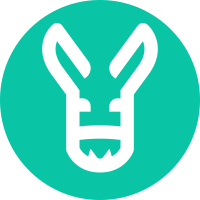 Collections Specialist at Moula
Apply to Moula
Founded in 2013, Moula is an Australian fintech dedicated to backing good business. Providing business finance solutions across lending and payments, we empower businesses to access capital without using assets. We've developed a unique platform that will analyse a business' data, making the process simple, fast and friendly. With our 'heads and hearts' approach, we're focused on combining data, automation and tech, with a personal, human experience.


As we continue to scale, we're creating exciting opportunities. Come and join our super talented team and find out why we were recognised as a LinkedIn Top Startup (2019).


About the position


The Collections team contributes to the success of our business by ensuring our business loans are followed up for payment in a timely manner.  The Collections Specialist is responsible for managing delinquency tasks on a day to day basis to minimise the overall revenue exposure of borrowers who default on their repayment obligations.  This role is also be responsible for supporting existing customer payments and billing queries.


Key responsibilities


Deliver exceptional customer conversations and processes aligned with Moula's brand identity
Deliver all daily, weekly, monthly and quarterly collections activities as outlined in Moula agreed collections processes
Ensure all relevant contact channels are fully utilised in the delivery of all collections processes
Ensure that all escalations are resolved within the agreed upon SLA
Operate within agreed upon approval and change limits and escalate to relevant leadership functions for approvals outside of scope
Ensure that all processes are adhered to in the required timeframe, to ensure that any customer disputes pertaining to our obligations, can be managed appropriately with a positive outcome for Moula
Provide financial analysis and support required to respond to borrower payment and billing queries
Respond to customer requests for altered repayment schedules, ensuring that any request meets the necessary criteria required to approve said change
Deliver to your individual debt recovery plan
Provide omni channel collections support within the Moula Contact Centre
Deliver both inbound and outbound call functions required to meet both customer demand and performance metrics
Provide technical and product support to all Moula customers and partners
Provide responses to credit agencies in relation to disputed default lodgements
Adhere to all regulatory and legislative requirements

About you


Demonstrated application of collections, skip tracing and credit agency lodgements
Demonstrated negotiation and conflict management conversation skills
Proven experience in a structured debt recovery program/methodology
Experience in managing phone based debt recovery conversations and processes
Ability to analyse personal performance metrics
Strong oral and written communication skills
Working knowledge of common PC applications (Word, Excel, Web based
applications)
Ability to multitask, handle pressure and meet deadlines in a fast-paced entrepreneurial environment

And finally, about the team you'll be working with


We don't know it all. We're not looking for someone who does. But you'll need to be prepared to roll your sleeves up, be curious, and keep pushing until you've found the boundary. We don't believe in perfect, but we do believe in testing, learning, and asking more questions than any of us had thought of to start with.


We're a quirky bunch, we love a good laugh, and we're not afraid to face a challenge head on. No two of us are alike, so to fit in, you'll need a good dose of different.
Apply to Moula
More jobs at Moula
About Moula
Office address
459 Collins Street, Melbourne CBD, VIC, 3000
Company size
51-200 people
Founded in
2013