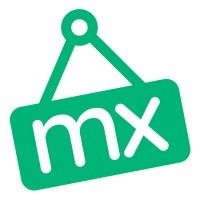 Application Security Specialist at mx51
Apply to mx51
mx51 is a specialist white-label bank-focused payment technology provider, emerging out of leading payment technology provider Assembly Payments. As the first Australian fintech to develop a bank-grade, modern, Payment as a Service platform, mx51's deep knowledge of merchant acquiring and scalable payments technology helps banks thrive in a disruptive world. At mx51, we are merchant experience obsessed and we're embarking on a global mission to bring innovative, reliable, merchant focused payment solutions to our customers.
Having established a successful partnership with Westpac in Australia, mx51's unique capabilities and proven bank-grade technology is well-positioned to partner with overseas banks. In addition, mx51 was recently accepted into Mastercard's Start Path program, an accelerator program for late-stage startups with a readiness to scale. As part of the program, mx51 will have a gateway to operational support, technology expertise, commercial engagement with Mastercard's global ecosystem and opportunities to expand globally.

About the role
Your main responsibilities will be to work with developers in producing secure code in short timeframes and securing our web and mobile applications with in-depth penetration testing and code review.  This position is part of the Security Team, responsible for the overall security of mx51.
You will:


Help our Product Teams create robust and secure software faster
Improve the applications following your findings after conducting security assessments, architecture reviews and threat modelling of the application stack
Proactively dive into existing code base to find chain of exploit and improve our overall application security posture
Develop tools to automate security testing and enable more efficient discovery and resolution of operation security problems
Automate redundant tasks related to detection and reporting of vulnerabilities
Assist engineers in developing secure systems contributing to the spread of secure patterns and practices
Deliver training and provide mentoring to software engineers on security topics
We're looking for the following:
Solid understanding of web and mobile application security threats, exploits and prevention
Experience with threat modelling and design reviews for security
Experience of modern software development practices and CI/CD
Knowledge in modern programming languages such as Go, Python, Swift, Kotlin, etc.; with manual code review experience
Knowledge of AWS, Kubernetes and container security
Knowledge of compliance standards such as PCI, GDPR and ISO
Good awareness of security and risk management and their implications for technical solutions
Able to operate autonomously, making the right judgement calls on approach, priorities and solutions
Relevant industry certification (OSWE) is a plus
A passion to learn and share
If you are passionate about next generation secure application development, and thrive in a modern and fast-paced environment, then we'd welcome the opportunity to speak with you!
In return mx51 is offering: 
A company culture with an innovative mindset, where your ideas have the potential to create change
A fun and flexible work environment
A competitive salary package
Employee Share Option Plan (subject to invitation)
Employee referral bonuses
The ability to Salary Sacrifice eligible purchases
Paid parental leave for new parents to help you transition
You will be joining our awesome team who are committed to mx51's values of customer focus, adaptability, curiosity, ownership, trust and respect.
mx51 is an equal opportunity employer that's committed to creating a diverse environment.  All qualified applicants will receive consideration for this role without bias to race, religion, gender, gender identity or expression, sexual orientation, national origin, genetics, disability or age.
Due to COVID-19, we have embraced remote working, which will continue.  However, our staff do have opt-in choices to attend our Sydney office during the week.  This role can be based in either Sydney (partial remote), or remote from Melbourne (where we have a small team).
Must have current permanent working rights in Australia (Australian or New Zealand citizenship; or permanent residency).
Apply to mx51
More jobs at mx51
About mx51
Office address
15 William Street, Melbourne CBD, VIC, 3000
201 Kent Street, Sydney CBD, NSW, 2000
Company size
51-200 people
Founded in
2020