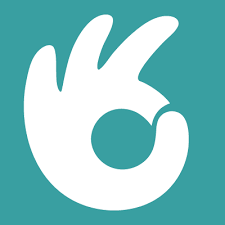 UI Designer (Mid to Senior) at Oneflare
Apply to Oneflare
We're a technology start-up that's reinventing the local services marketplace, with a focus on innovation, engineering and product development. 
We have a culture of creatively minded, hard-working people who are passionate about Oneflare and being part of its continued growth and success. We are hard at work changing the way Aussies maintain their homes, connecting the best local household service providers with customers via a convenient and easy to use platform.

The Role


This role is perfect for a passionate UI Designer who is looking to step up and sink their teeth into a fast-moving (2-sided marketplace) product. You will work closely with Product Managers and UX Designers to understand the problems facing our customers and businesses. You will be responsible for generating ideas and designing smart, simple and intuitive solutions to complex problems.
The ideal candidate is someone with a strong background in UI Design and is excited to share their passion and knowledge with the Creative team.

Key Duties and Responsibilities


Collaborate with Product Managers and UX Designers to identify and solve problems creatively in an agile product environment.
Produce considered and creative high fidelity designs (annotated if necessary) for responsive web, iOS and Android ready for development.
Use and contribute to our design systems and style guides to streamline workflows.
Promote consistency in the design patterns you produce and the brand as a whole.
Work closely with cross-functional teams to understand technical feasibility, as well as to ensure designs are understood and implemented correctly.
Stay across the latest design trends and techniques, you'll play a key role in driving the Oneflare brand forward.
Produce branded/stylised illustrations/icons.
Work closely with, and upskill junior designers.
Skills and Experience 
Essential:


2+ years experience in a Product or UI Design role.
Experience designing for multi­-platform systems (Responsive Web, iOS and Android).
Ability to produce design work consistently to a high aesthetic standard and help maintain/grow the brand at a visual level. 
Strong knowledge of design patterns associated with iOS & Android.
Experience in producing high-fidelity annotated designs to handover to developers.
Proficiency in design tools (i.e Figma, Illustrator, Photoshop).
Desire to mentor and upskill junior designers.
Desired:


Experience working in an Agile environment.
Understanding of UX process and methodologies.
Experience producing prototypes and working with usability testing tools.
Experience working in cross­-functional teams.
Interest in promoting accessibility so we can design a product for everyone.
Basic understanding of HTML and CSS.
Animation or motion design skills (i.e. Adobe After Effects, Lottie)
Personal characteristics:


Strong communication and presentation skills.
A true collaborator who is willing to solve problems as a part of a team, help teammates out, share knowledge and be open to learning.
You are a designer that is constantly inspired—motivating those around you through your passion and drive for what you do and keeping up with the latest trends, techniques, and technologies in design.
Ability to thrive in an environment that requires independent self-direction, and timely execution as part of an agile team.
Strong attention to detail and the ability to consider every possible outcome and scenario.

Why should you work for us?


We've created a culture of collaboration, flexibility and independence and are always on the lookout for passionate and talented people to join us as we continue to revolutionise the way Australians get things done.


Located in the heart of the CBD in an office overlooking Darling Harbour, you'll be part of a fun work environment where ping pong tournaments, daily breakfast and celebratory company events take place frequently.


We pride ourselves on true investment in our talent with opportunities for internal promotions and secondments. Join us today and be part of a Deloitte Fast 50 business.
Sound like you? Apply now!


Please note, only successful candidates will be contacted.
Apply to Oneflare
About Oneflare
Office address
120 Sussex Street, Sydney CBD, NSW, 2000
Company size
51-200 people
Founded in
2011