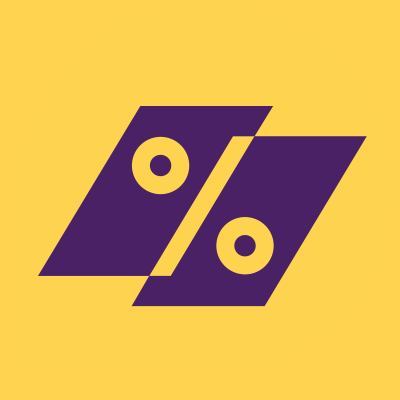 Office Manager at Plenti
Apply to Plenti
We believe the financial system has become bloated and inefficient so we're using technology and data to give value - and power - back to the consumer. Our ambition is huge and the only way we can achieve it is by bringing together the best people in the world. That's where you come in.
Who are we?
Plenti is Australia's leading technology-led consumer lending and investment business. We are on a mission to challenge the status quo. We have opened-up consumer credit to everyday Australians. We are also disrupting the automotive, renewable energy, personal and legal loan markets. We've funded $1bn+ in loans and earlier this year we listed on the ASX, raising funds to help take our business to the next level. 
What's the role?
You will become the guru of all things Plenti and be on hand to help everyone from our CEO to new starters. To be successful in this role you will understand that in order for us to provide our clients an incredible experience, our team need to love coming to work too.
Reporting to the Head of People & Culture you will become an expert in all things Plenti and be able to answer general queries from around the business on office management, employee onboarding and offboarding, event organisation and employee experience.
You will become the 'person in the know' - and have your finger on the pulse with everything happening at Plenti.
This role is part-time (24 hours / week) which can be spread out to suit you.
What will you be doing?
Provide administrative support to the whole Plenti team with no task too small for you to tackle, this might include: managing our Woolies order for snacks and drinks in the office, tidying meeting rooms, setting up workstations and new starter packs, engaging with our building manager about office facilities. These duties will be broad and shift over time.
Organise and execute events and initiatives as part of the People Experience Committee, including but not limited to: company yoga, swimming, trivia nights, poker nights, food festival days and volunteering days.
Coordinate and facilitate inductions and learning plans for new starters
Prepare offers, contracts, change requests and other HR related correspondence and ensure our internal records are accurate and up to date
Coordinate end-to-end recruitment activities including advertising, shortlisting, setting up interviews, conducting phone screens and reference checks, and managing candidates through their journey
What will make you great in this role?
You're passionate about creating an incredible place to work
You're confident enough to speak to anyone
You're approachable enough that people will seek you out to ask questions
You thrive in an environment where you are required to create structure for yourself and organise your day.
You have worked in HR for at least 1 year and have had exposure to most HR generalist activities / recruitment
You can be a trusted advisor, providing support and advice to team members across the business
You're not afraid to say it when you don't know something and ask for advice when needed
You are able to use your influencing and negotiating skills when speaking with senior leaders
You have high attention to detail and great communication skills
What's life like at Plenti?
We value openness and ideas more than anything else - it doesn't matter who you are in the business, we want your input
Your career at Plenti is what you make it - there are Plenti of career opportunities to match your own plan for growth - so you can grab them and run
A phenomenal group of driven and intelligent colleagues
A sincere purpose which every person truly believes in
Flexible working arrangements
Monthly company events
Employee Assistance Program
Sometimes we even head out and race boats against one another!
Ultimately, a hard working but enjoyable environment, where everyone strives to ensure we offer great products to customers and grow rapidly 
Apply to Plenti
More jobs at Plenti
About Plenti
Office address
14 Martin Place, Sydney CBD, NSW, 2000
Adelaide CBD, SA, 5000
Company size
51-200 people
Founded in
2010