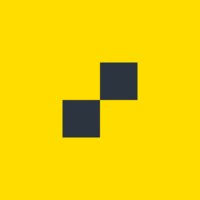 Customer Marketing Manager at Propeller Aero
Apply to Propeller Aero
Propeller
provides hardware and software solutions that make life easier for the people doing the dirty, dangerous, invaluable work that drives our society—construction, mining, aggregates, and waste management.
Like us, the people that make up the industries are passionate about getting the job done right. That's why every product and service we offer is designed to empower them to do their best work.


We give organisations the power to map their work sites and track their progress in faster, easier, more efficient ways. Our solutions close the information gap between the physical worksite and the people who manage it.


We see opportunity and value in these industries—opportunity to change how the world gets built, provide safer working conditions on dangerous mining sites, and ensure waste is handled in the most environmentally friendly way.


Propeller is a well-established force in the drone mapping and worksite management space, but we've maintained that young, scrappy start-up energy that helped us establish that presence in the first place. We're 100% about impact and 0% about ego. Our employees don't just work at Propeller—they are Propeller.


We're certainly not a suit-and-tie environment, but we've got no slouches in our ranks, either. We're fascinated with solving hard problems in uncharted territories. Each team member is empowered to approach, own, and solve problems creatively. We listen to each other, never stop learning, own our mistakes, and collaborate effortlessly.


And we like to make each other laugh—a lot. Just because we take our work seriously doesn't mean we take ourselves seriously.


Want to know what our team actually says about us? Check out our
Glassdoor
reviews.
Your mission


You will report to the VP of Product and working closely with the Product Marketing Manager, CS Operations Manager and VP of Customer Success. The focus of this role is on the customer onboarding experience and retention; specifically, owning the customer journey, where you'll build out the strategy and communication for the onboarding and retention campaigns.


This is a brand new role to Propeller, so you have the opportunity to truly own your responsibilities and grow with the role. You'll be making a huge impact on our customers by speaking with them directly, understanding their needs and then partnering with various departments to put that knowledge into campaign actions.


Your skills


Minimum 4+ years relevant professional experience in a digital marketing, marketing automation, and/or campaign management role.
Experience in technical development and implementation of automated and personalised customer messaging (email and in-app), including event trigger, design and build.
Excellent written and verbal English-language communication skills
Strong attention to detail, with an eye for improving existing work
Knowledge of digital privacy and communications regulations, including GDPR, CAN-SPAM, PIPEDA and CCPA
Excellent communication skills and the ability to work with a high level of autonomy, as well as part of a small team.
Experience working with team members, colleagues and stakeholders in multiple geographic locations and time zones

Bonus points for


Experience working with GainSight and Vero
Experience with SQL
Responsibilities


Identifying opportunities and implementing a mix of triggered, targeted and broad educational campaigns to support ongoing onboarding, enablement and retention initiatives.
Establishing a framework that prioritises lifecycle marketing initiatives by business impact and scalability.
Collecting and analysing campaign results, sharing customer insights and best practices with the relevant internal teams.
Managing all internal requests for customer communications in consultation with the VP of Customer Success, CS Operations Manager and the Product Marketing Manager.
Working closely with the product teams to ensure that we have the best possible platforms to be able to set-up and send targeted, relevant, timely and effective digital communications
Working with key internal stakeholders to respond to platform outages/hardware issues and manage customer impact and communications.
Owning the implementation and delivery of customer marketing campaigns in non-English languages, starting with French and Spanish, ensuring the plan can scale as Propeller expands into new international markets
Create marketing content for account management/customer success to help at-risk customers with training

About us


We're really proud of our Glassdoor rating and, according to our Culture Amp survey, 100% of people here would recommend us as a great place to work. We offer employee stock options, paid parental leave, and a beautiful office with stocked kitchens in Surry Hills, not to mention the best roof deck in Sydney. We take being a good place to work pretty seriously.


Propeller is for everyone. We're an equal opportunity employer who celebrates diversity. Your gender, age, religion, sex life, or skin colour won't make a difference here. If you're smart and good at what you do, come as you are.
Apply to Propeller Aero
More jobs at Propeller Aero
About Propeller Aero
Office address
251 Riley Street, Surry Hills, NSW, 2010
Company size
51-200 people
Founded in
2014