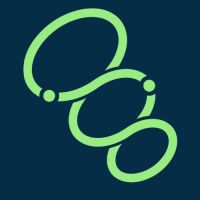 Analytics Consultant - PharmDash at Prospection
Apply to Prospection
Prospection is a pioneer in healthcare data analytics, using predictive analytics and machine learning with real-world healthcare data to unearth insights that help research, develop and target better healthcare outcomes for patients.

Founded out of Sydney's Cicada Innovations in 2012, Prospection works with government, pharmaceutical companies and the medical community across more than 70 therapy programs, including immuno-oncology, HIV and hepatitis, in Australia and Asia Pacific. It is backed by investors including Main Sequence Ventures, and Horizons Ventures.

The Opportunity

This Analytics Consultant position is integral in analysing and interpreting large datasets to help solve both simple and complex client problems. This includes gathering information, formulating and testing hypotheses sometimes by building and testing analytical models as well as developing and communicating recommendations to key stakeholders.

You will have the opportunity to design solutions, help implement them, collaborate with other team members across disciplines and present results to clients, through:


On-time and accurate delivery of client (internal and external) requests leading to client satisfaction.
Ability to communicate both simple and complex solutions to business problems
Displaying Innovative thinking/proactivity to increase efficiencies in processes, improve skillsets or revenue.
Asking the right questions and use the combined knowledge and skills of the team to complete tasks.

To be successful in this role you will have:


A minimum of a Bachelor's Degree in a relevant Business, Computer Science, Engineering or Health Science related field, combined with an understanding of data science and/or statistical analyses techniques gained through commercial experience/tertiary education.
A proven track record in delivering quality, on-time analytic outputs in project context, whether in a commercial or academic environment.
Strong capability in problem solving, the ability to deconstruct a complex business issue or challenge into discrete issues that can be tackled individually.
Ability to extract insights from data and communicate commercial or clinically relevant implications in a compelling way.
Well-developed written communication skills including presentations, chairing meetings, workshop facilitation, business and report writing.
Excellent verbal presentation and communication skills, demonstrating an ability to communicate complex technical insights in simple language.
Identify opportunities expand on the existing scope of work and new leads, engaging the additional team members necessary for delivery
Working knowledge of technical languages such as SQL, Python, R

Preferred experience and expertise:


Experience using software tools: Alteryx, Tableau
Experience in the Healthcare/Pharmaceutical Industry

Benefits


Flexible working environment
Stimulating and diverse problems to solve
Great team culture
Lots to learn

If you are interested in applying for this opportunity, please submit your most up to date resume

Note: For the time being our team is fully supported and successfully working remotely from home.
Apply to Prospection
About Prospection
Office address
477 Pitt Street, Sydney CBD, NSW, 2000
477 Pitt Street, Haymarket, NSW, 2000
Company size
51-200 people
Founded in
2012