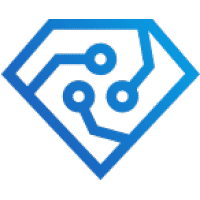 $100k - $200k in Canberra, ACT
Apply to Quantum Brilliance
Do you enjoy solving challenging and unique problems? This is an opportunity to join a highly innovative team and help pioneer one of the defining technologies of the coming century.


About us


Quantum Brilliance is a world leader in building commercially viable quantum computers, operating at room temperature and powered by diamond. Our vision is to provide ubiquitous quantum computing: from data centres to hospitals, from autonomous vehicles to remote facilities.


Quantum Brilliance leverages technology developed by our founders at ANU. We are working with global leaders in supercomputing, computer manufacturing, and diamond fabrication to rapidly bring our first product to market.


We are looking for people to work closely with our co-founders, and alongside industry leaders, to help us take quantum computing out of the lab.


About the role


You will work as part of a team in developing diamond quantum computer products. This will involve both leading and supporting projects to design and construct equipment, and address a broad range of optical, electronic and microfabrication activities.


Essential skills and experience


PhD in quantum physics or related discipline
3+ years' experience conducting experimental quantum research
Technical expertise in most of the following areas

Technologies using NV centres in diamond or similar quantum systems (e.g. atoms, ions, solid-state defects)
Diamond processing: NV creation, diamond cleaning, etching, surface preparation…
Research-grade laser-optics systems, e.g. confocal microscopes
Microwave and RF systems (1-20 MHz, 10-30 GHz), including signal generation, amplifiers, and near-field antennas
Clean-room R&D, e.g. EBL, UV-lithography, and deposition techniques
Experiment control systems: analogue and digital I/O, (Python) software control of diverse hardware

Ability to independently define and solve problems
Ability to set priorities to accomplish multiple tasks within deadlines, and adapt to rapidly changing needs
Comfortable working in a team and communicating ideas that can be understood by others

Skills and experience that will help you excel


Experience in a commercial role, e.g. industry R&D, software development, product management
Technical expertise in any of the following areas:

Setting up laboratories or experiments
Optical engineering, using raytracing and full-wave modelling tools
Signal processing
High-speed FPGAs/AWGs (GS/s)
CAD design and prototyping
3D printing
Linux systems, C++ language
Machine learning
Computer science, HPC
Why Quantum Brilliance?


At Quantum Brilliance, you'll join a team of experts working to create massive, transformative impact. You'll join a team of problem-solvers, who are curious and driven to understand and master new things. We pride ourselves on a collaborative environment, where we learn from the unique expertise that each person brings, and support the growth of each team member.
Apply to Quantum Brilliance
More jobs at Quantum Brilliance
About Quantum Brilliance
Office address
Canberra CBD, ACT, 2600
Melbourne CBD, VIC, 3000
Company size
1-10 people
Founded in
2019