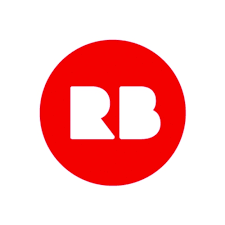 Front End Engineer at Redbubble
Apply to Redbubble
Redbubble was born in 2006 in Melbourne. The dream was simple. Give independent artists a meaningful new way to sell their creations. Today, we connect artists and designers across the planet with millions of fans. 


Our team works to make sure their art is discovered, purchased, appreciated, and shared by customers everywhere. No matter what you do at the company, you can feel good knowing that you make it possible for creative people to connect with other creative people through designs they love.


The team & role:


We are the Shopfronts team based in Melbourne. With a vision for a micro-frontend architecture and continuously evolving, Redbubble has been moving experiences from our legacy systems to a modern shopping platform. Our frontend services are web applications with React on the client side and a backend for front end exposed via a GraphQL API. You will join a team of 3 other engineers who have a passion for building scalable frontend experiences.


What you'll do:


Building new experiences and maintaining existing ones in the shopping journey for customers on Redbubble
Maintaining and improving the systems owned by the team
Working with other teams to define a vision for frontend at Redbubble

What you'll bring:


A strong commitment to producing high quality products
Ability to work in areas outside of your usual comfort zone and show motivation for personal growth
An open attitude and the confidence to collaborate with other delivery teams
2+ years experience in the industry with a focus on on frontend projects
React, Javascript, CSS experience

Some more about our benefits:


Meaningful work that allows you to contribute to a mission you believe in
A safe and supportive place to continue to grow and hone your craft
A diverse and inclusive work environment where you can connect with colleagues from around the world
Generous flexible work arrangements and parental leave programs
An opportunity to give back through community volunteer events and corporate partnerships like Code Like a Girl and Make School

We take our values seriously and work hard to build open minded, open hearted teams. Teams who reflect a diversity of experience, identity, perspective, and background. Bringing more creativity into the world? It takes all the crayons in the box. Differences that help us create a healthy work culture and more engaging marketplace for our artists and customers. If this sounds inspiring, we're excited to hear from you. 
Apply to Redbubble
More jobs at Redbubble
About Redbubble
Office address
271 Collins Street, Melbourne CBD, VIC, 3000
Company size
501-1000 people
Founded in
2006