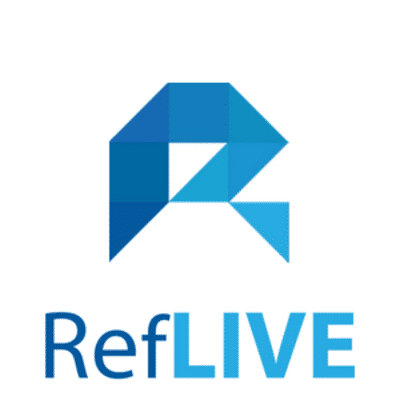 RefLIVE
RefLIVE, is a sports technology company, providing software solutions to referees and sporting leagues to manage their officiating teams.

Our Referee Management System provides data analytics for leagues to monitor the performance, abuse and well-being of referees. Referees use our smartphone app to rate the behaviour of teams, self-assess their performance and a rate their overall well-being. Referee managers access our online dashboard to view 'at risk' referees, consistently disrespectful teams and identify the top performing officials.

Our Smartwatch App for Football (Soccer) Referees enables time tracking and the recording of goals, yellow and red cards and substitutions. RefLIVE was the first smartwatch technology to be used at FIFA International Level and is the number one technology of choice for referees in over 110 countries.

We're football players, administrators, and referees. We're also technology experts, and have combined those interests to create RefLIVE. Our mission is to improve refereeing standards, help refs to become the best they can be, and to leagues of all sizes to become more efficient.