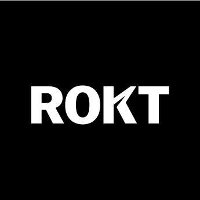 Product Manager, B2B Web Application at Rokt
Apply to Rokt
Rokt makes e-commerce smarter, faster, and better. When customers are buying online, they increasingly expect more personalized and relevant experiences. Rokt uses real-time data and decisioning to deliver the next best action for each person in each Transaction Moment™. Founded in Sydney in 2012, Rokt now operates in the US, Canada, UK, France, Germany, Australia, New Zealand, Singapore, The Netherlands, Spain and Japan. Our clients include Live Nation, Staples, Groupon, GoDaddy, Expedia, Wells Fargo, Vistaprint and HelloFresh. Rokt unlocks the hidden potential in every single Transaction Moment™.


With an annual revenue run rate of USD$150m+ and a vibrant company culture, Rokt was recently listed in Built In NYC's 'Best Places to Work' in New York. Our award-winning culture is guided by our four core values: Smart with Humility, Customer Obsessed, Conquer New Frontiers, and Enjoy the Ride. These values help us recruit, retain, and promote the right talent around the globe and ensure we have the right conditions to do our best work. Rokt closed our Series C in 2019, raising US$48m from TDM Growth Partners and existing investors. The investment supports our continued investment in research and development.


We are profitable, growing fast, and having fun transforming the world of e-commerce.


About the role


The mission of this role is to provide a comprehensive, intuitive and reliable B2B web platform which represents Rokt in the market. The platform supports internal and external users from a broad range of functions including account managers, reporting analysts, operations and finance. You will own the roadmap, design and specification of products and features to deliver a world class user experience. The platform is the central touchpoint for Rokt, so you'll engage with stakeholders across the business, and collaborate closely with other product managers and engineering teams.


Outcomes & responsibilities


Grow client adoption, retention, and satisfaction for our B2B web platform
Collaborate with other product teams to establish and uphold high standards for the platform
Develop clear product specifications for features, incorporating quantitative and qualitative research to identify high value opportunities
Manage trade-offs and effectively prioritise development and product delivery

Capabilities & requirements


2-4 years of experience in Product Management, or equivalent experience in relevant fields
Demonstrated ability to break down complex problems, conduct relevant analysis, and evaluate and recommend solutions
Experience with customer-facing, self-service, web-based platforms is advantageous
Great team player, positively contributing to the product team and culture

Benefits


Work with the greatest talent in town. Our recruiting process is tough. We hold a high bar because we have a high performing culture - we only want the brightest and the best.
Join a community. We believe the best things happen when we come together to solve complex problems and make meaningful connections with each other through interest groups, sports clubs, and social events.
Accelerate your career. Develop through our global training events, 'Level Up' investment, online training courses and our fantastic people leaders. Take your career to Rokt'speed - the average time between promotions is 12 months.
Take a break. When you work hard, we know you also need to rest. We offer generous time off and parental leave policies. We also offer a paid Rokt'star Sabbatical for employees who have been with us 3 years or more.
Stay happy and healthy. Enjoy catered lunch 3 times a week and healthy snacks in the office. Plus join the gym on us! Access generous retirement plans like a 4% dollar-for-dollar 401K matching plan in the US. In the US, get fully funded premium health insurance for your whole family.
Become a shareholder. All Rokt'stars have stock options. If we succeed, everyone gets to enjoy the upside.
See the world! Along with our global all-staff events in amazing locations (Phuket, Thailand in January 2020), we also offer generous relocation packages for those interested in moving to another Rokt office. We have cool offices in great cities - Tokyo, New York, Singapore, Boston, Sydney.
We believe in equality. Rokt is an Equal Opportunity Employer and recognizes that a diverse workforce is crucial to our success as a business. We would love to hear from you - irrespective of socio-economic status or background, age, gender identity, race, religion, sexual orientation, colour, pregnancy, carer/family responsibilities, national and social origin, political opinion, marital, veteran, or disability status.
Apply to Rokt
More jobs at Rokt
About Rokt
Office address
300 Elizabeth Street, Surry Hills, NSW, 2010
Company size
201-500 people
Founded in
2010