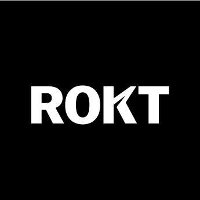 Senior Full-Stack Engineer, Calendar Team at Rokt
Apply to Rokt
Rokt makes e-commerce smarter, faster, and better. When customers are buying online, they increasingly expect more personalized and relevant experiences. Rokt uses real-time data and decisioning to deliver the next best action for each person in each Transaction Moment™. Founded in Sydney in 2012, Rokt now operates in the US, Canada, UK, France, Germany, Australia, New Zealand, Singapore, The Netherlands, Spain and Japan. Our clients include Live Nation, Staples, Groupon, GoDaddy, Expedia, Wells Fargo, Vistaprint and HelloFresh. Rokt unlocks the hidden potential in every single Transaction Moment™.


With an annual revenue run rate of USD$150m+ and a vibrant company culture, Rokt was recently listed in Built In NYC's 'Best Places to Work' in New York. Our award-winning culture is guided by our four core values: Smart with Humility, Customer Obsessed, Conquer New Frontiers, and Enjoy the Ride. These values help us recruit, retain, and promote the right talent around the globe and ensure we have the right conditions to do our best work. Rokt closed our Series C in 2019, raising US$48m from TDM Growth Partners and existing investors. The investment supports our continued investment in research and development.


We are profitable, growing fast, and having fun transforming the world of e-commerce.


About the role


The Rokt Calendar team is searching for a highly motivated full stack senior software engineer to join our exciting team. We are looking for someone who enjoys working in a highly collaborative team environment, is able to contribute to the design, development, and maintenance of the system and also participate in scrum related planning activities. If you enjoy a challenge and have a thirst for knowledge and innovation, this might be the opportunity you are looking for.


The tech


The Rokt Calendar product is a distributed system comprised of a number of micro-services built using ASP.NET Core, Node.js and utilising various AWS services such as Lambda (Serverless), API gateway, Kinesis event streams, SQS, EC2, Kubernetes, DynamoDB, RDS (Postgres, SQL Server), Redshift, S3 and SNS. We manage our AWS infrastructure as code using Terraform.


The front end of our product is built using Angular 9 (Universal), NgRx for state management, Typescript, RxJS, Html 5, SCSS, and Material Design.


As a full-stack senior software engineer you will be expected to work across the whole stack and be especially proficient in Angular.


The product


In this role you will be working on one of the biggest platforms under Rokt's roof, a product that allows customers to subscribe to dynamic calendar events that are being pushed to millions of calendars on demand many times a day. We process many hundreds of requests per second utilising event driven distributed infrastructure. Come and work with customers like ESPN, NHL, NFL, UFC, Nascar and many others!


Outcomes & responsibilities


Taking a very active role in the design, development and maintenance of our front end apps built using Angular
Contributing to the ongoing design development and maintenance of our micro-service architecture
Crafting high quality, scalable and resilient systems for the long-term with a focus on simplicity and maintainability
Being a custodian of your team's codebase - shaping, moulding and evolving it towards the team's ambitious goals
Having a desire to collaborate, participating in code reviews, providing and receiving thoughtful and constructive feedback
Enjoying taking part in scrum related activities and contribute to planning sessions and user story creation
Taking responsibility for system health, managing risks and a strong focus on security
Participating in open and respectful team environment
Working with high throughput web based solutions and distributed systems

Capabilities & requirements


We are looking for an engineer with a strong .NET background coupled with strong front end development experience using Angular and related frameworks.


The successful candidate will have:


8+ years experience in commercial software engineering
Bachelor's degree, equivalent experience or demonstrable aptitude
Strong experience with Angular 6+, NGRX, RXJS
Strong experience with ASP.NET Core
Experience with public cloud providers, preferably AWS
Experience with distributed systems
Experience with infrastructure as code and managing CI/CD pipelines
Knowledge of relational databases, performance tuning, advanced querying
Experience with designing RESTful web apis
A strong desire to learn and keep up to date with the latest technology
A can do attitude and willingness to contribute to the future success of Rokt

Benefits


Work with the greatest talent in town. Our recruiting process is tough. We hold a high bar because we have a high performing culture - we only want the brightest and the best.
Join a community. We believe the best things happen when we come together to solve complex problems and make meaningful connections with each other through interest groups, sports clubs, and social events.
Accelerate your career. Develop through our global training events, 'Level Up' investment, online training courses and our fantastic people leaders. Take your career to Rokt'speed - the average time between promotions is 12 months.
Take a break. When you work hard, we know you also need to rest. We offer generous time off and parental leave policies. We also offer a paid Rokt'star Sabbatical for employees who have been with us 3 years or more.
Stay happy and healthy. Enjoy catered lunch 3 times a week and healthy snacks in the office. Plus join the gym on us! Access generous retirement plans like a 4% dollar-for-dollar 401K matching plan in the US. In the US, get fully funded premium health insurance for your whole family.
Become a shareholder. All Rokt'stars have stock options. If we succeed, everyone gets to enjoy the upside.
See the world! Along with our global all-staff events in amazing locations (Phuket, Thailand in January 2020), we also offer generous relocation packages for those interested in moving to another Rokt office. We have cool offices in great cities - Tokyo, New York, Singapore, Boston, Sydney.
We believe in equality. Rokt is an Equal Opportunity Employer and recognizes that a diverse workforce is crucial to our success as a business. We would love to hear from you - irrespective of socio-economic status or background, age, gender identity, race, religion, sexual orientation, colour, pregnancy, carer/family responsibilities, national and social origin, political opinion, marital, veteran, or disability status.
Apply to Rokt
More jobs at Rokt
About Rokt
Office address
300 Elizabeth Street, Surry Hills, NSW, 2010
Company size
201-500 people
Founded in
2010