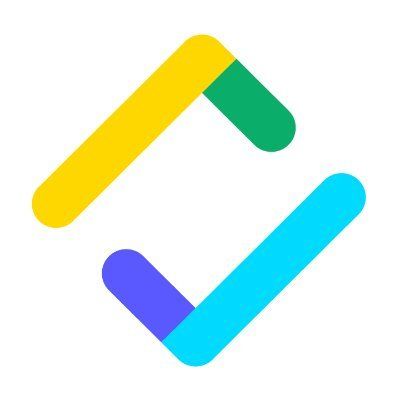 Content Marketing Manager at SafetyCulture
Apply to SafetyCulture
SafetyCulture is an Australian-based, international tech scale-up. We create SaaS solutions that empower front line workers to drive operational excellence and take ownership of their safety and wellbeing.
iAuditor was launched in 2012 to solve a global problem. Reduce workplace injuries and help frontline workers get home safely to their families. Fast forward 7 years, and we have hundreds of thousands of workers in over 150 countries using our platform, conducting millions of inspections every month. We're excited to have a largely untapped global market and ambitious goals to reach 100 million workers. We're looking for talented and mission-driven people to drive that growth.
The Impact you could have
Your mission is to build our brand and put our customers at the heart of everything we do. You'll own and drive all kinds of content initiatives that will help our customers achieve their goals while aligning it back to our business goals. You'll collaborate with people across the organisation to create, distribute, and measure content that has the ability to drive product adoption, position us as thought leaders, and spotlight the customers we've impacted. Unbound by limitations, you won't be given a box to work inside of, you'll be given the freedom to interpret "content marketing" in your own way. 

The soul


You're a storyteller. You have the ability to create stories that are magnetic and you are the master of turning complex or dry concepts into simple and compelling messages. 
You are a jack (or jill) of all trades and you understand the entire content lifecycle. You can speak the language of copywriters, designers, videographers, and web developers. 
You're a project manager. You can manage the production of content assets end-to-end, taking stakeholders and creatives along with you on the journey. 
You don't shy away from data. You get the importance of data-driven decisions and you're not afraid to jump right in and use methods to measure and analyse the impact of your content. 
You can bring about cultural change. You can communicate the importance of content to the wider organisation, enable others to create content themselves, and coach others on using content tools. 
You can roll up your own sleeves or inspire the right people to execute your strategies swiftly. 
Unbound by limitations, you won't be given a box to work inside of, you'll be given the freedom to interpret "content marketing" in your own way. 
Going above and beyond to deliver something amazing is natural to you. 
You're a whiz with content technology and you're comfortable with publishing tools, content management systems, marketing automation platforms, data analysis tools, and design software. 

The role


You're experienced and passionate about building out content in a tech company, and you've worked within Marketing teams as well as Product and Sales teams. 
Manage the end-to-end production and publication of content in collaboration with internal and external teams. 
Manage a team of freelance content producers to scale and ramp up our content production. 
Produce content which motivates frontline employees, managers, and execs to be passionate about raising their safety and quality standards in their workplace, or to find value in our suite of products.
Analyse our customer journey and identify the biggest opportunities for content.
Measure and track the impact of your content on our funnel and product metrics. 
Work with Product Marketing and research teams to develop robust content that proves the value of our products.
Work with Sales and get on-site with customers frequently and work with industry experts to find the most interesting stories that exist.
Manage the blog, collateral, case studies, website copy, email & in-app copy, ebooks, whitepapers, and anything else you are hungry to tackle and do well at.
And more! This is a role that can grow with you. The responsibilities outlined above are just the start; be prepared to bring ideas, grow with us, and make the role your own.

The company
SafetyCulture is a customer and product-driven company with an ambitious mission: empower front line workers to drive operational excellence and take ownership of their safety and wellbeing. The company started in Townsville, our HQ is in Sydney, and we have offices in Kansas City, Manchester and Manila.
Our first product, iAuditor, is a mobile platform that helps teams around the world carry out inspections and spot issues quickly and easily. The knock-on effects are huge: by surfacing exactly what matters, people in teams can act to improve their business, raising their game, again and again. From boutique hotels to space exploration companies, millions are discovering the positive impact iAuditor can have on their teams and performance every day. Today there are more than 25,000 companies that pay for our products, carrying out millions of inspections per month.
This is an exciting time in SafetyCulture's history. We now have more than 300 mission-obsessed people driving outcomes for our customers. We have a strong senior leadership team with experience taking start-ups through the critical scale-up phase. We've raised more than $150 million in funding, which will be used to evolve the product into an alerts platform for distributed teams, and expansion into insurance, sensors and IoT, and telematics for fleets. The goal is to have 100 million people using our products every day.
To all recruitment agencies: we do not accept resumes or partnership opportunities. Please do not forward resumes to SafetyCulture or any of our employees. We are not responsible for any fees related to unsolicited resumes.
Apply to SafetyCulture
More jobs at SafetyCulture
About SafetyCulture
Office address
2 Lacey Street, Surry Hills, NSW, 2010
221 Sturt Street, Townsville CBD, QLD, 4810
Company size
201-500 people
Founded in
2004