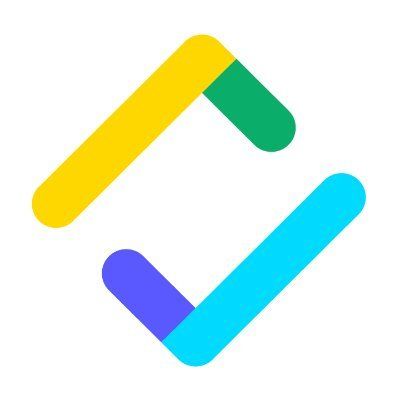 Customer Success Engineer at SafetyCulture
Apply to SafetyCulture
SafetyCulture is an Australian-based, international tech scale-up. We create SaaS solutions that empower front line workers to drive operational excellence and take ownership of their safety and wellbeing.
iAuditor was launched in 2012 to solve a global problem. Reduce workplace injuries and help frontline workers get home safely to their families. Fast forward 7 years, and we have hundreds of thousands of workers in over 150 countries using our platform, conducting millions of inspections every month. We're excited to have a largely untapped global market and ambitious goals to reach 100 million workers. We're looking for talented and mission-driven people to drive that growth.
The Role 


You're the technical glue that enables customers to automate their workflow or to help them diagnose and fix issues. Problem solving is a hobby you can't live without and you love a challenging bug hunt!
Working closely with the Engineering Team you will develop and apply software tools to automate tasks for a customer.  You're able to demonstrate integrations and our customers can always rely on you to provide hands-on technical support. You enjoy supporting sales and customer success professionals and quickly establish yourself as the go-to subject matter expert. 
Simple data types are no surprise to you and you're not phased by data formats, especially JSON, CSV, gRPC and XML.
The Soul 
You live and breathe solutions and you just can't keep your best ideas to yourself. You're extraverted, an effective communicator, a team worker and actively contribute your insights from your interaction with customers to help refine technical requirements.
You are passionate about tech and you're a product advocate who loves putting safety first and quality in the hands of every worker. The customer is always top of mind and you will be influential in creating user-facing setup and usage guides.
Languages? That would be great! Some software development experience in Javascript or would be amazing.

What you'll do


Take customer requirements from identified channels
Work closely with our Customer Success team to assist customers in getting setup with existing integration solutions
Assessing/scoping of needed API and Integration improvements/solutions
Work with the Engineering Team to prioritise any needed API improvements
Build upon our public API to develop new integration solutions for customer needs or to improve existing integration solutions
Being an engineering resource to support the Customer Success and Customer Support teams
Support customers with Single Sign-on (SSO) and security questions
Help build out a high quality set of internal tools
Meet with customers face to face or via video conference to discuss solutions and bring polish when doing so 
Work to constantly improve internal processes within the CSE function

Desired skills


JIRA/Confluence or similar experience
Using 'DevTools' in a web browser to diagnose issues
Data syncing concepts (e.g. push vs pull model)
General understanding of web services and REST API/CRUD fundamentals
REST API client development 
Technical writing
Programming experience working with scripting languages such as Javascript or Python
Experience using and/or integrating with any of the following
SharePoint, Salesforce, PowerBI, Tableau, Google Sheets, Zapier, Power Automate

The Company
SafetyCulture is a customer and product-driven company with an ambitious mission: empower front line workers to drive operational excellence and take ownership of their safety and wellbeing. The company started in Townsville, our HQ is in Sydney, and we have offices in Kansas City, Manchester and Manila.
Our first product, iAuditor, is a mobile platform that helps teams around the world carry out inspections and spot issues quickly and easily. The knock-on effects are huge: by surfacing exactly what matters, people in teams can act to improve their business, raising their game, again and again. From boutique hotels to space exploration companies, millions are discovering the positive impact iAuditor can have on their teams and performance every day. Today there are more than 25,000 companies that pay for our products, carrying out millions of inspections per month.
This is an exciting time in SafetyCulture's history. We now have roughly 400 mission-obsessed people driving outcomes for our customers. We have a strong senior leadership team with experience taking start-ups through the critical scale-up phase. We've raised more than $150 million in funding, which will be used to evolve the product into an alerts platform for distributed teams, and expansion into insurance, sensors and IoT, and telematics for fleets. The goal is to have 100 million people using our products every day.
To all recruitment agencies: we do not accept resumes or partnership opportunities. Please do not forward resumes to SafetyCulture or any of our employees. We are not responsible for any fees related to unsolicited resumes.
Apply to SafetyCulture
More jobs at SafetyCulture
About SafetyCulture
Office address
2 Lacey Street, Surry Hills, NSW, 2010
221 Sturt Street, Townsville CBD, QLD, 4810
Company size
201-500 people
Founded in
2004