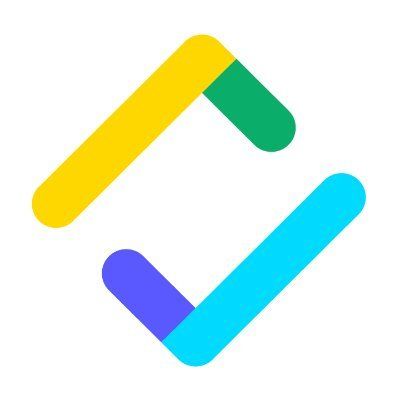 Apply to SafetyCulture
SafetyCulture is an Australian-based, international tech scale-up. We create SaaS solutions that empower front line workers to drive operational excellence and take ownership of their safety and wellbeing.
iAuditor was launched in 2012 to solve a global problem. Reduce workplace injuries and help frontline workers get home safely to their families. Fast forward 7 years, and we have hundreds of thousands of workers in over 150 countries using our platform, conducting millions of inspections every month. We're excited to have a largely untapped global market and ambitious goals to reach 100 million workers. We're looking for talented and mission-driven people to drive that growth.
Impact to be had 
At SafetyCulture we are building extraordinary SaaS products that solve critical problems for customers all over the world. As a Talent team, we get to have conversations with candidates about joining a business that is customer-obsessed and mission-driven. We get to tell a story of rapid growth, emerging technology, and innovation. We invite them to join a business that puts its people first through initiatives like flexible working, a great parental leave policy, and development programs. We tell stories of global collaboration, empathetic leaders, and fun celebrations. It is a captivating story to share with candidates, and we are looking for a Head of Talent to help us do it at scale.
As Head of Talent, you will lead SafetyCulture's talent team globally. You will partner with senior leaders to understand company goals and design a roadmap that enables us to achieve them by building scalable, inclusive, and creative talent strategies. SafetyCulture's growth plan is becoming more sophisticated through acquisitions and new product launches. We are about to experience exciting challenges we've never had to solve before. This role will have a profound impact on one of the fastest-growing tech companies in Australia.

The Role


Partner closely with SafetyCulture's VP of People and other senior leaders to drive the strategic direction of all talent initiatives. 
Design, develop and execute talent strategies, frameworks, tools, and metrics that ultimately enable SafetyCulture to solve more customer problems. 
Lead SafetyCulture's Talent team globally providing growth opportunities, mentorship and coaching to ensure individual and team growth.
Map the company vision back to the talent strategy and create short and long-term goals that will motivate and energise the team.
Use a candidate-centric and data-driven approach to designing talent processes that are simple, effective, and optimised for scale.
Understand nuances, sensitivities and needs across our GTM and Tech teams globally to deliver collaborative and effective talent strategies.
Collaborate and build amazing relationships with colleagues to ensure successful partnership with stakeholders and hiring managers.
Provide data-based recommendations to stakeholders and the Talent team to build an excellent recruitment function that has huge impact.
Build programs and initiatives that provide a candidate experience that delights ensuring every candidate has a positive experience SafetyCulture.
Enable the Talent team to raise the bar on company performance by driving diversity, inclusion and allyship across SafetyCulture.
Develop SafetyCulture's employer branding strategies and continuously refine our EVP as our business evolves to attract the best talent in the market.
Partner with our CFO to align compensation to our talent strategy and philosophy.
Champion a culture of continuous learning, growth mindset and knowledge sharing in the talent team and across the business.
Lead the sourcing and recruitment process for SafetyCulture's Senior Leadership and strategic roles.
Ensure recruiting process, interviews, and documentation comply with all legal requirements and guidelines globally.

The Soul


You are passionate about building incredible teams that solve customer problems. 
You are an empathetic leader that has experience coaching, developing, and empowering a growing internal talent acquisition team. 
You actively explore new ideas and find creative solutions for talent initiatives such as sourcing, processes and procedures, and operational components of recruitment. 
With scale comes new problems to solve, you're not just thinking about what we need to do now. You're dreaming about what SafetyCulture will look like years from now and building processes that will enable us to get there.
You care about solving big, systemic problems. You look beyond the surface to understand the root causes so that you can build long-term solutions for the whole ecosystem.
You have experience working in a high growth tech company. You understand how to identify and attract the best tech talent in the market. 
You've had impact in attracting and building diverse and inclusive teams through external and internal initiatives.
You have experience developing an EVP and can articulate how work you've done with branding and marketing had tangible impact on the recruitment funnel.
You are insatiably curious. You constantly seek best practices, trends and innovations to use the knowledge to help shape our goals.
You are influential and can flex your communication style up and down an organisation, context switching as needed.
You're a bit of a wordsmith. You know how to exactly how to articulate SafetyCulture's EVP in writing and your internal comms would make our marketing team swoon. 

The Company
SafetyCulture is a customer and product-driven company with an ambitious mission: empower front line workers to drive operational excellence and take ownership of their safety and wellbeing. The company started in Townsville, our HQ is in Sydney, and we have offices in Kansas City, Manchester and Manila.
Our first product, iAuditor, is a mobile platform that helps teams around the world carry out inspections and spot issues quickly and easily. The knock-on effects are huge: by surfacing exactly what matters, people in teams can act to improve their business, raising their game, again and again. From boutique hotels to space exploration companies, millions are discovering the positive impact iAuditor can have on their teams and performance every day. Today there are more than 25,000 companies that pay for our products, carrying out millions of inspections per month.
This is an exciting time in SafetyCulture's history. We now have roughly 400 mission-obsessed people driving outcomes for our customers. We have a strong senior leadership team with experience taking start-ups through the critical scale-up phase. We've raised more than $150 million in funding, which will be used to evolve the product into an alerts platform for distributed teams, and expansion into insurance, sensors and IoT, and telematics for fleets. The goal is to have 100 million people using our products every day.
To all recruitment agencies: we do not accept resumes or partnership opportunities. Please do not forward resumes to SafetyCulture or any of our employees. We are not responsible for any fees related to unsolicited resumes.
Apply to SafetyCulture
More jobs at SafetyCulture
About SafetyCulture
Office address
2 Lacey Street, Surry Hills, NSW, 2010
221 Sturt Street, Townsville CBD, QLD, 4810
Company size
201-500 people
Founded in
2004